Who Invented Peanut Butter? Let's find out! Everyone knows and loves rich and creamy peanut butter, but today we're having a look at who's really responsible for history's greatest gift to humankind.
A Brief History of Peanut Butter
Ah, peanut butter: rich and creamy, peanutty, buttery, and delicious. For many of us, peanut butter is a food group all on its own. You'll find it eaten by the spoonful straight from the jar, baked into desserts, blended into smoothies, stirred into savory dishes, and spread over just about everything. Who doesn't remember tucking into a PB&J sandwich as a kid? Or, you know, this time last week.
Peanut butter is an ingredient that's almost always on hand, ready to bring richness and flavor to sweet and savory recipes alike. It's the arguably better half of delicious combinations like peanut butter and chocolate, peanut butter and banana, peanut butter and jelly… I could go on. If you're anything like the 94% of Americans rocking peanut butter in their households, you know there's rarely an occasion to go without it.
Many people falsely credit the invention of peanut butter to George Washington Carver, an American agriculturist who revolutionized the peanut industry. So if the so-called "father of the peanut industry" didn't invent peanut butter, who did? Let's dive into the history of everyone's favorite pantry staple.
The Father of the Peanut Industry
So, who was George Washington Carver? He's considered to be one of the greatest American inventors, responsible for finding hundreds of uses for peanuts, from shampoo to chili sauce. Thanks to Carver, peanuts are the dietary staple they are today.
While George Washington Carver's agricultural innovation laid the groundwork for the peanut industry, peanut butter happens to be one peanut product he didn't invent.
Who Was the Real Inventor of Peanut Butter?
In fact, if we travel way, way back in history, the practice of grinding roasted peanuts into a paste has been traced back as far as the Aztecs and Incas. However, the invention of peanut butter as we know it today can actually be attributed to the work of three different inventors:
The first was Marcellus Gilmore Edson, a Canadian, who patented his process for milling roasted peanuts into peanut paste in 1884.
Later on in the US, another peanut butter prototype was patented by the nutritionist Dr. John Harvey Kellogg (remember him? He also invented Corn Flakes). As a director at the Battle Creek Sanitarium in 1895, Dr. Kellogg marketed peanut butter as an easy-to-digest protein substitute.
Finally, another US inventor, Dr. Ambrose Straub, came out with his peanut butter-making machine. Once peanut butter could be made at scale, the rest was (literally) history! You'll now find peanut butter in just about every US cupboard, available in textures ranging from creamy to crunchy, along with many different flavors.
Why Was Peanut Butter Invented?
Modern peanut butter, as invented by cereal pioneer John Harvey Kellogg, was intended as a bland, nutritious protein substitute for his patients who could no longer manage solid foods like meat. In fact, Dr. Kellogg saw meat as a stimulant and a sin! And while the doctor experimented with other nut butter like almond butter, peanut butter was the most economical.
Thanks to Dr. Kellogg's elite following (he was well-respected by the likes of Amelia Erhart and Henry Ford), peanut butter eventually grew in popularity, and into its current status as a household staple.
My Favorite Recipes with Peanut Butter
Want to makes something tasty with peanut butter? Here are my favorite recipes: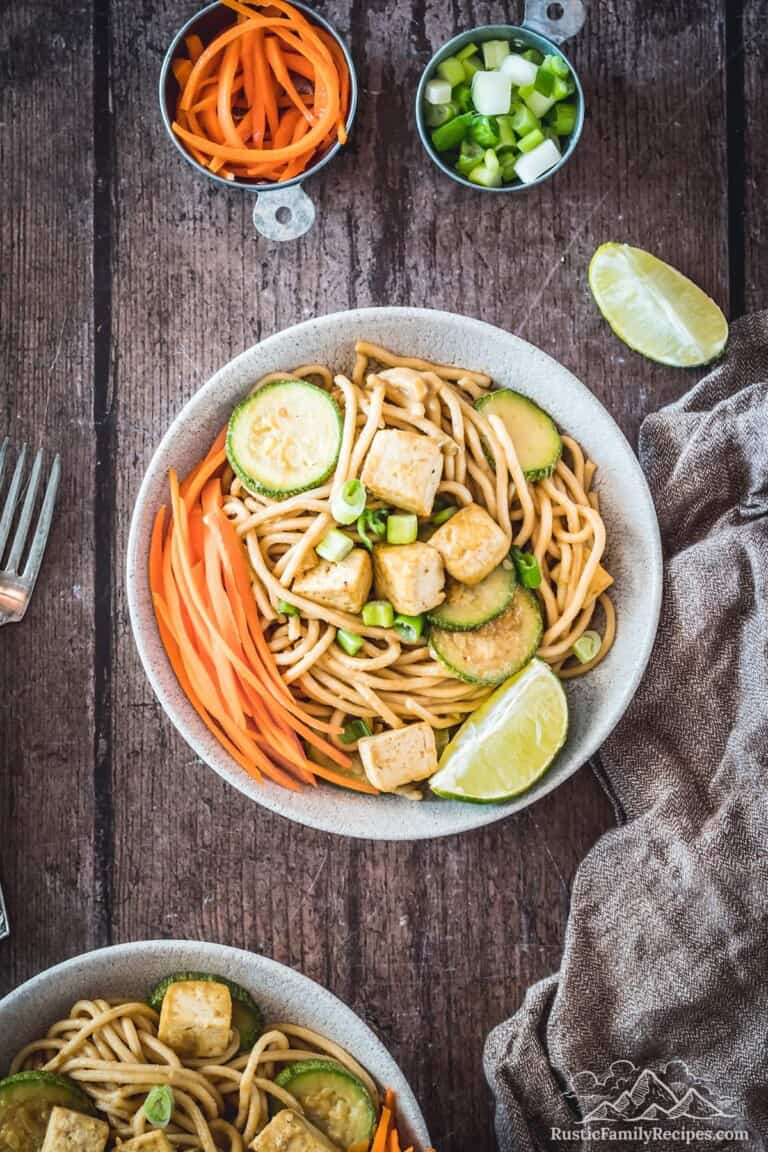 Peanut Noodle Bowls with Tofu & Zucchini
With a creamy curried peanut sauce, chewy udon noodles, and pan-fried tofu, these Peanut Noodle Bowls are perfect for meal prep and weeknight dinners!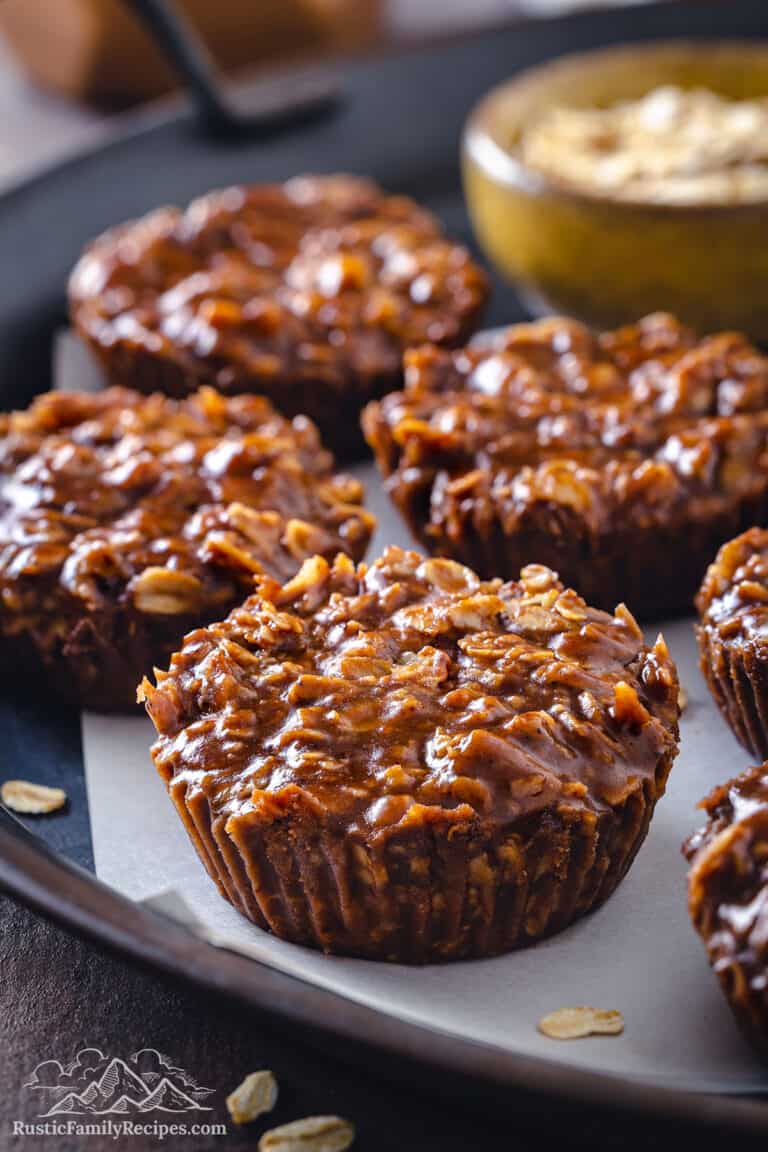 This chocolate no bake cookies are made oatmeal, chocolate and almond butter – but you can easily swap the almond butter for peanut butter! The end result is chewy, fudgy chocolate cookies that require zero baking time.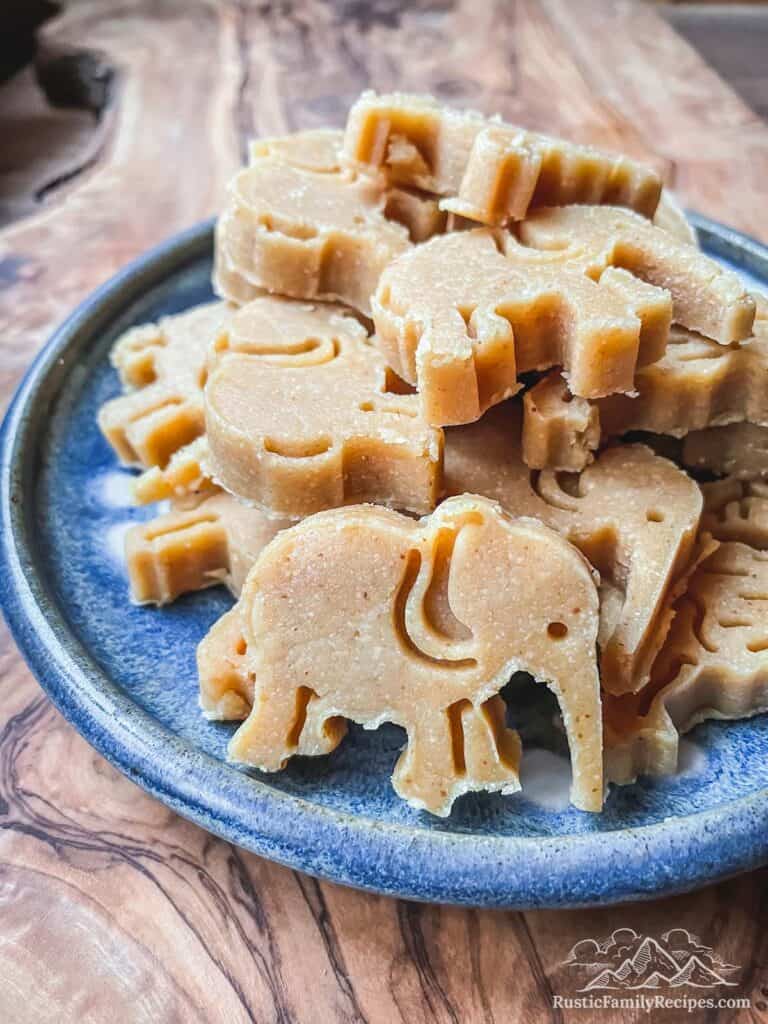 Easy Maple Mazapan (Mexican Peanut Candy)
This simple Maple Mazapan recipe makes compulsively eatable Mexican peanut candy. With no cooking required and only 5 ingredients, this is pretty much a foolproof candy recipe.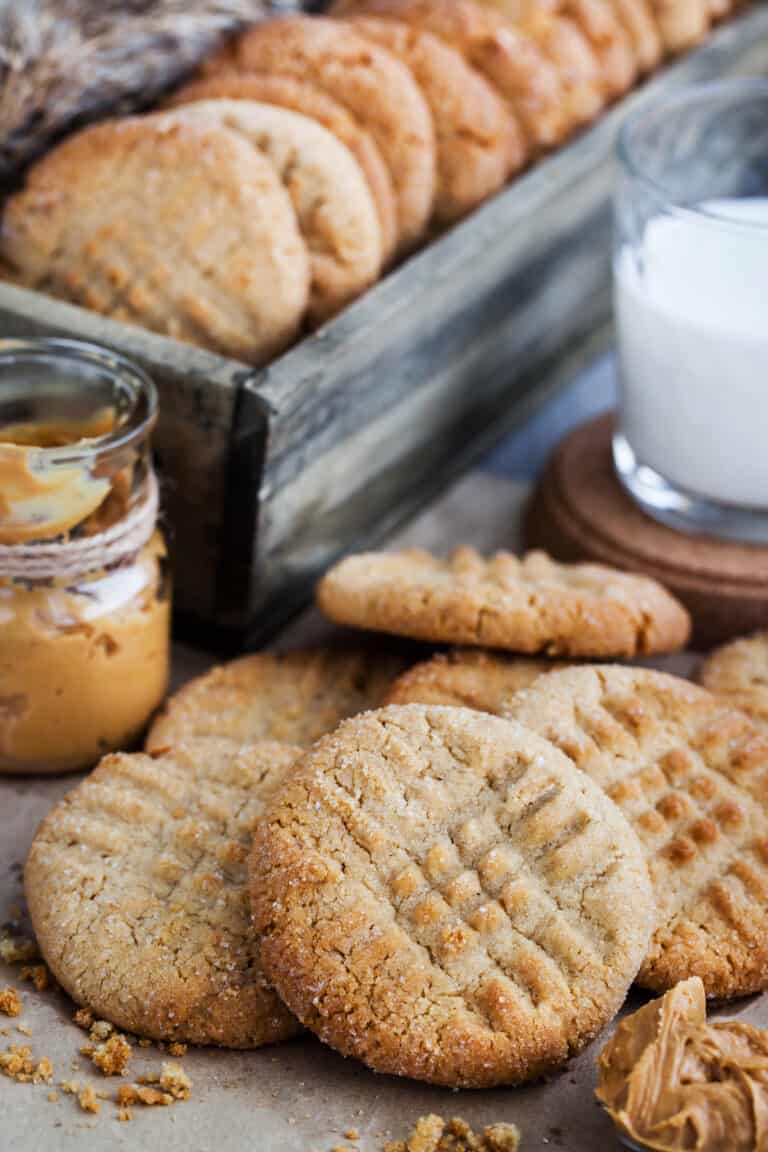 These classic peanut butter cookies are perfectly chewy and full of peanut butter flavor! Send them in school lunches or enjoy them at the end of the day with a cold glass of milk.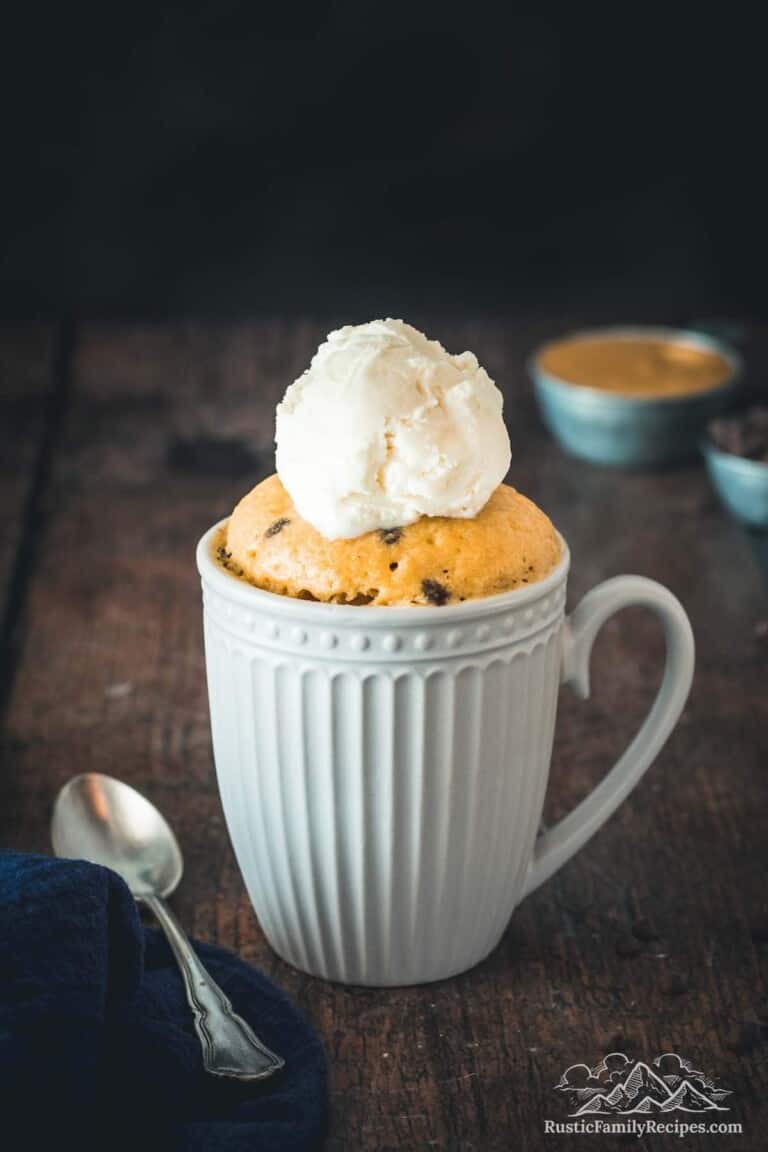 Chocolate Chip Peanut Butter Mug Cake
This easy Chocolate Chip Peanut Butter Mug Cake comes together in a snap and will satisfy all your sweet + salty cravings! Made with creamy peanut butter, every bite of fluffy cake is full of melty semi-sweet chocolate chips.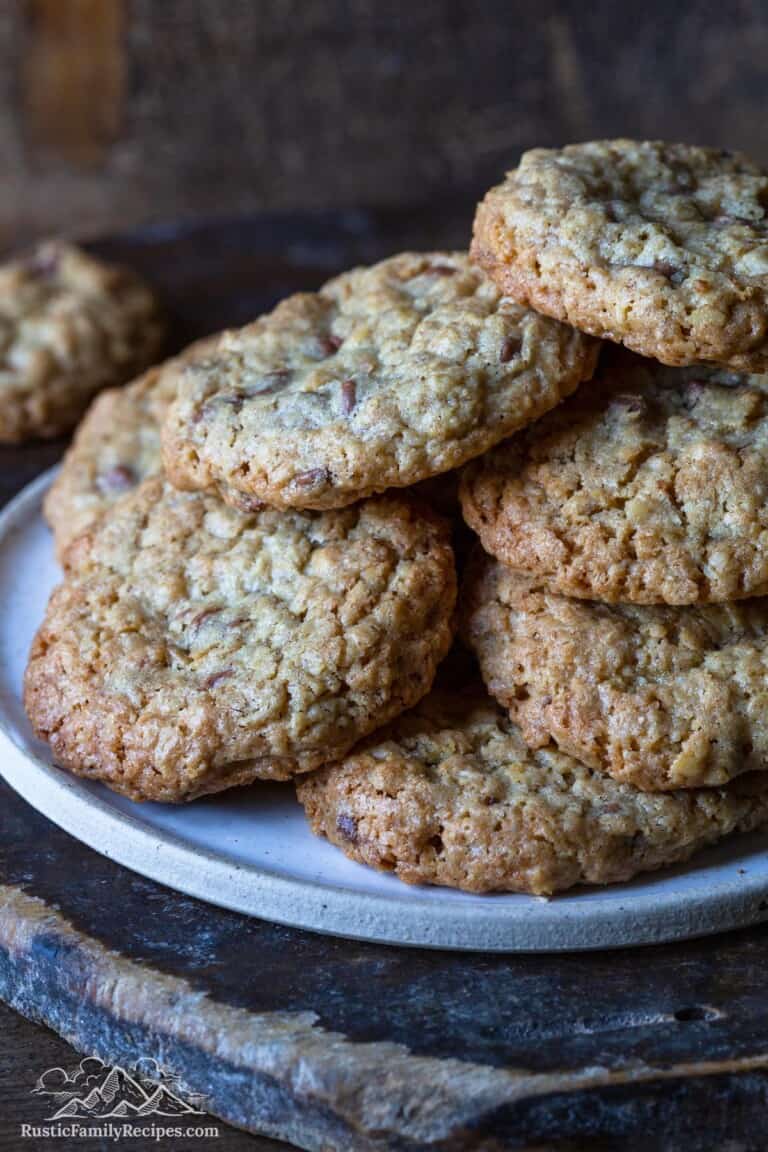 This easy recipe makes chewy cookies that are a combination of 3 classics: chocolate chip cookies, oatmeal cookies, and peanut butter cookies! I like to call them: Can't Make Up My Mind Cookies. 🙂
Sources: National Peanut Board, Smithsonian Magazine
This post may contain affiliate links. Please read our disclosure policy.