These fluffy pumpkin pancakes are bursting with flavor! Add your favorite pancake toppings and dig in. The whole family will love this easy breakfast idea.
Looking for more pancake recipes? Try these Old Fashioned Pancakes, or these Sourdough Starter Pancakes.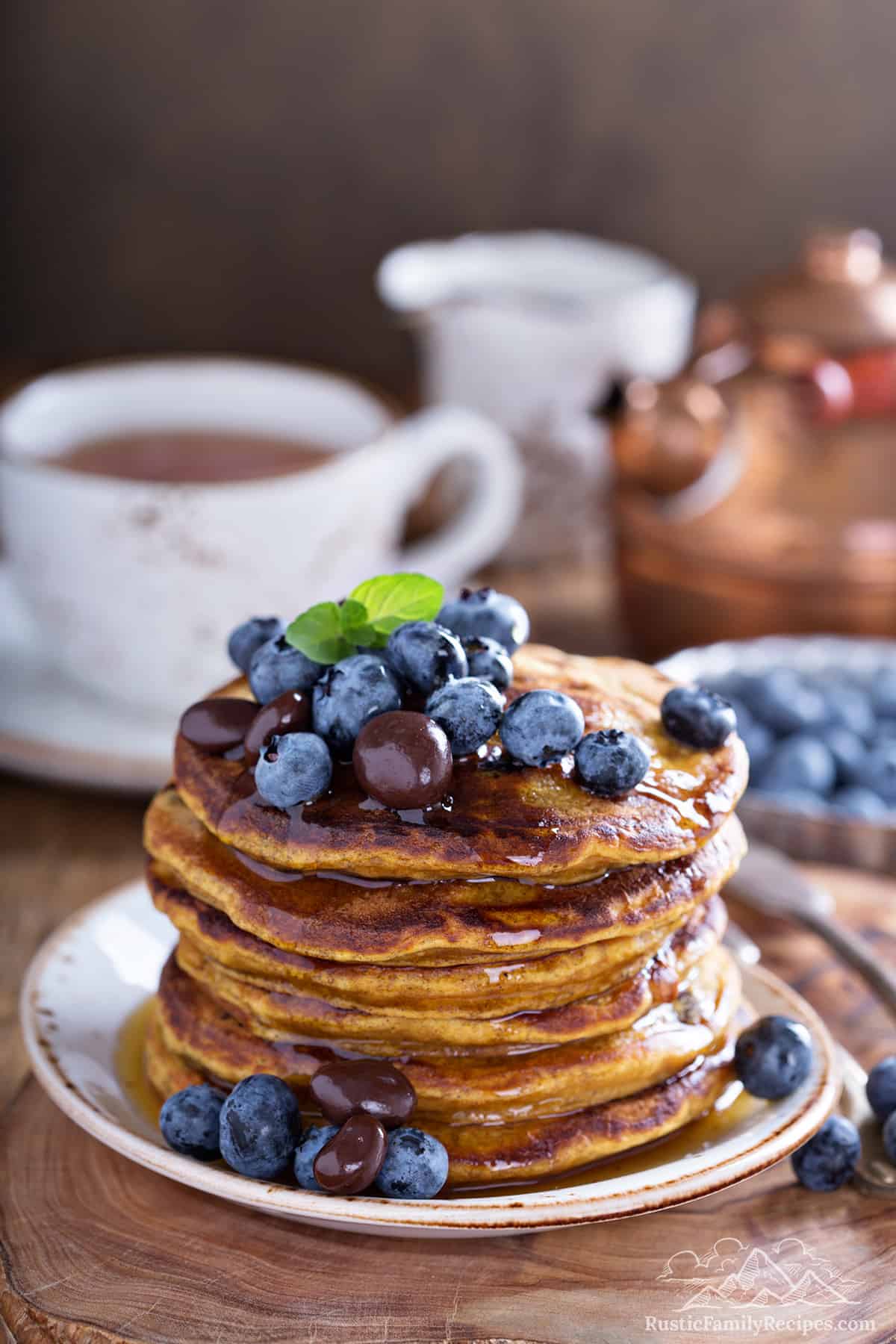 There are some things in life that tell you a lot about someone's personality. Pancake toppings are one of those things.
On the one hand, you have the traditionalists. These are the butter and maple syrup folks. The fresh fruit on top folks. The why else would you want to put anything else on pancakes folks. My husband is one of these people and there's nothing wrong with it. These are classic combos for a reason! He is also the one who fixes things around the house when they break and who reads the instructions when something needs to be put together.