These Sourdough Everything Bagels are made completely from scratch. They have a crisp, chewy exterior and fluffy insides just begging to be smothered with cream cheese or butter! Get ready to make the best homemade bagels of your life.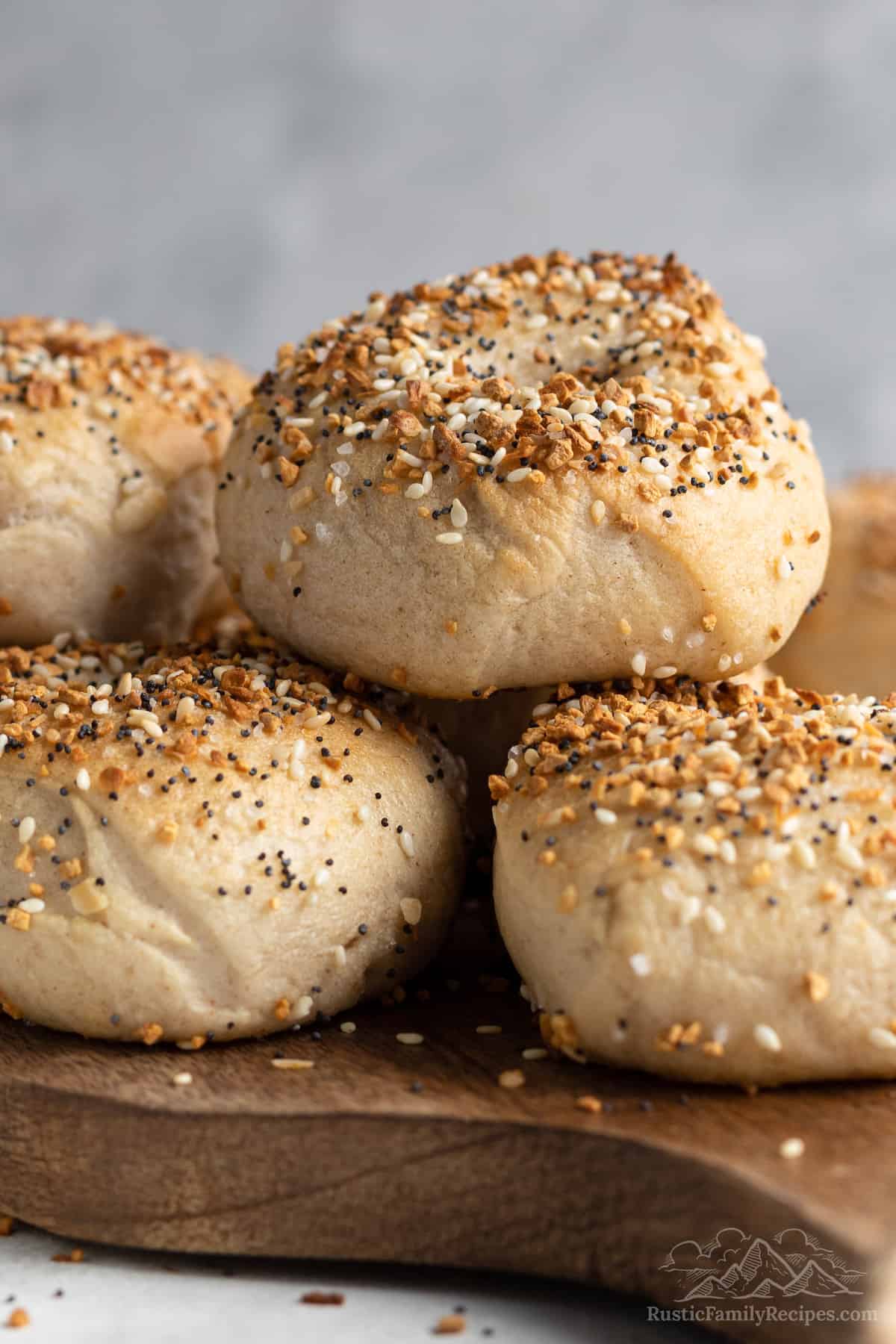 Tell me the truth: the idea of making bagels from scratch sounds totally complicated right? And the thought of SOURDOUGH bagels is even more intimidating?
My friends, I am about to blow your mind because bagels are one of the easiest things to make with your sourdough starter. The only thing you need is time. Homemade sourdough bagels are not for people in a hurry.