Get in, we're going on a Waffle Frolic! Take out your waffle irons and bust out the waffle toppings – these homemade waffle recipes are bringing back a centuries-old celebration of everyone's favorite breakfast food!
Are you ready for a (f)rollicking good time? Why not turn your next breakfast or brunch, or even dinner, into a celebration of everyone's favorite breakfast food: homemade waffles! These soft and fluffy, classic hot-pressed delicacies can be made any which way you like, from sweet to savory, for any meal of the day. What's not to celebrate?
Today we're revisiting an 18th Century American tradition: the waffle frolic!
What is a Waffle Frolic?
Once a laborious task, waffle-making used to be cause for a celebration. It was super exciting to get to eat waffles. (I mean, shouldn't it always be, even in this day and age??)
As far back as 1774, early Americans held lavish parties that served waffles hot off the iron. Attendees described these "waffle frolics" as a "magnificent supper" and "luxurious feast" that indulged partygoers' love of waffles to much fanfare and hoopla.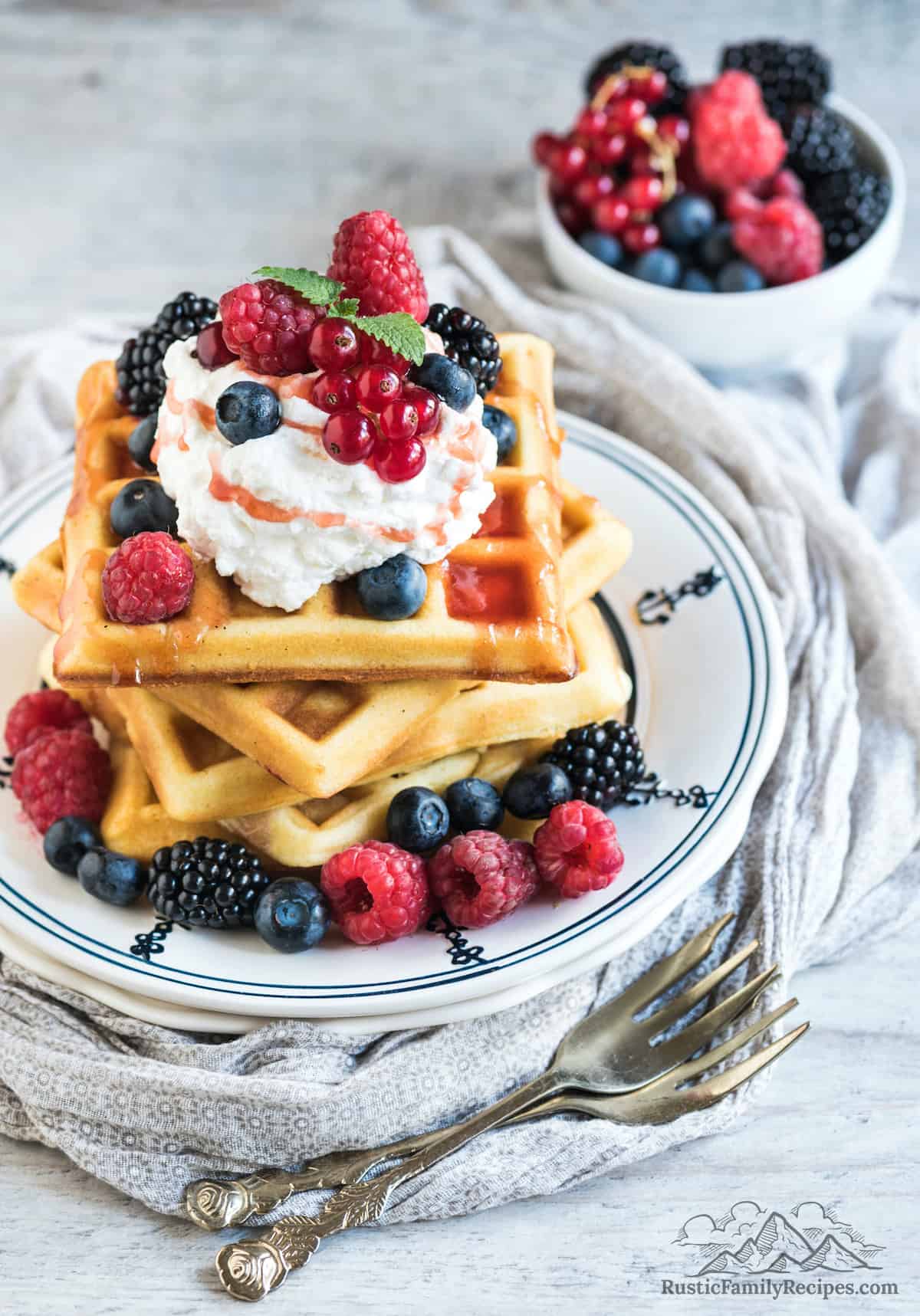 These waffle frolics remained all the rage during the Civil War and well into the 20th century. Evolving from waffle-eating parties among friends into Bridgerton-scale extravaganzas in the 1900's: themed invitations made from satin, guest participation in waffle-making, a feast to pass the time, even a Master of Ceremonies to oversee the festivities. And while other dishes were served, the "Diamond" of every season was always fresh waffles!
After nearly 200 years, waffle parties have faded away. This could be because waffles became less of a specialty and more of a breakfast staple, thanks to inventions like the waffle maker. But maybe it's time we brought the waffle frolic back? After all, I'm still super excited to eat waffles and I could totally throw down for an epic waffle party.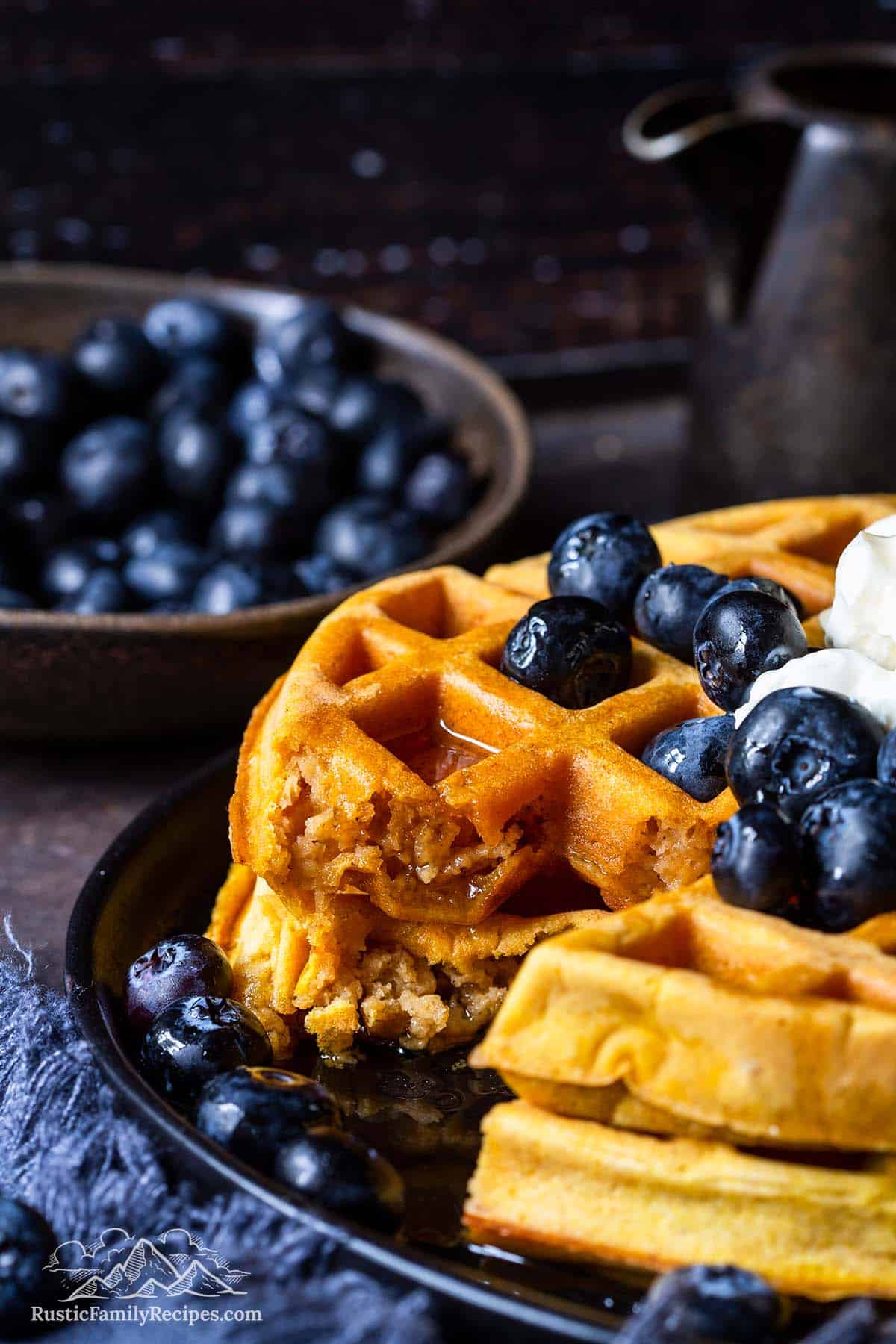 Why Are They Called Waffles Anyways?
The waffle gets its name from the Dutch word wafel, meaning "honeycomb". This seems fitting given the overall look of a waffle! The indents in waffles made by the iron – called "pockets" – are perfect for holding butter and syrup.
So there you have it! And now, go plan an epic waffle frolic with your friends. 🙂
Sources: MyRecipes.com
This post may contain affiliate links. Please read our disclosure policy.