Wondering if pumpkin is a fruit? Get the answer to this question and more as we delve into everything pumpkin in this post! I'm even sharing 15 of my favorite pumpkin recipes.
Is Pumpkin a Fruit?
Yes, pumpkin is a fruit. It is a type of squash that belongs to the gourd family, and botanically speaking, it is classified as a fruit because it contains seeds and develops from the flowering part of the plant.
However, in culinary terms, pumpkins are often treated as vegetables and fruits (similar to zucchini). This is why they can be used in savory dishes like soups and also in sweet recipes for things like cupcakes or pies.
Is Pumpkin Good For You?
Yes, according to HealthLine, pumpkin is good for you. It is a great source of essential vitamins and minerals, including vitamin A, vitamin C, potassium, and vitamin E. Vitamin A, in the form of beta-carotene, is particularly abundant in pumpkins and is important for vision and immune function.
Pumpkin is also contains dietary fiber, which is beneficial for digestive health and can help with weight management by promoting a feeling of fullness.
Of course, the way pumpkin is prepared also comes into play. For example, a slice of pumpkin pie is not as healthy as a bowl of pumpkin soup.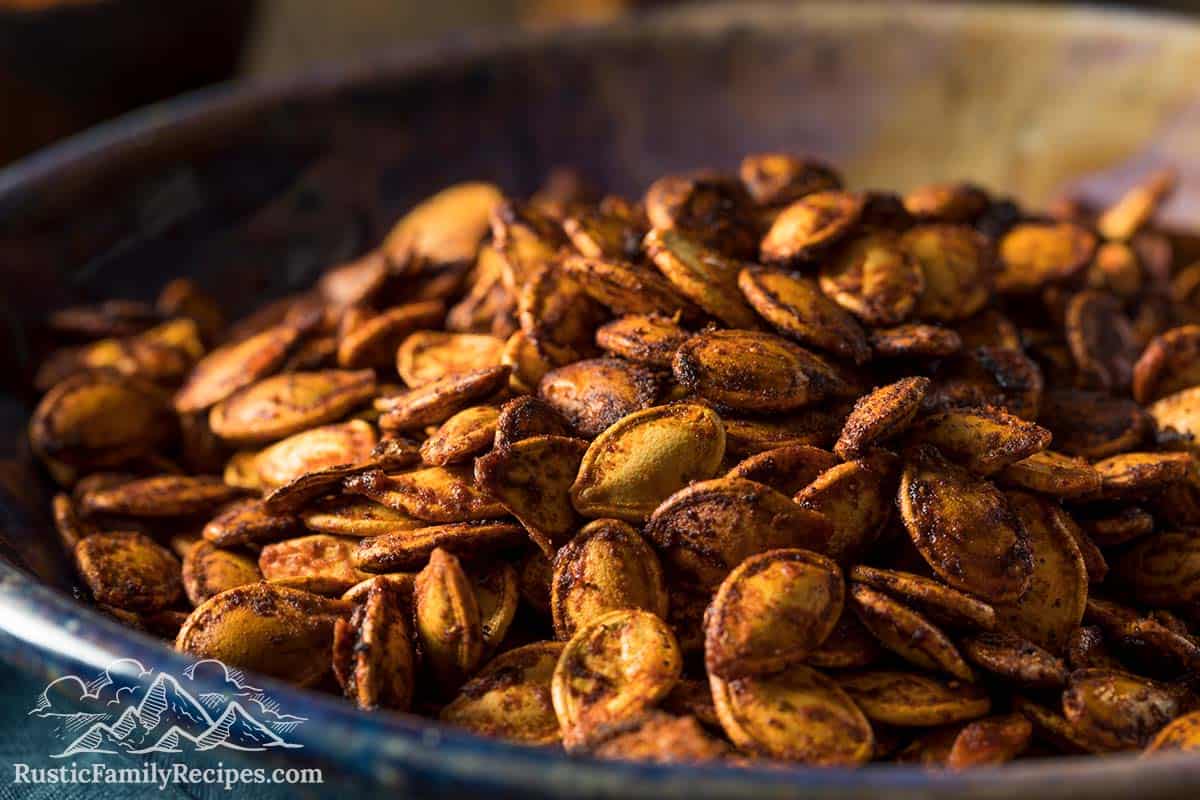 Can You Eat the Seeds?
Yes, pumpkin seeds, also known as pepitas, are entirely edible and quite nutritious. They are an excellent source of protein, healthy fats, fiber, vitamins (such as vitamin K and vitamin E), and minerals (including magnesium, potassium, and zinc). Pumpkin seeds also contain a good amount of heart-healthy monounsaturated and polyunsaturated fats, including omega-3 and omega-6 fatty acids.
Our favorite way to eat pumpkin seeds is to roast them with a bit of oil and a mix of spices after carving our Halloween pumpkins. 🙂
15 Easy Pumpkin Recipes
Want to make something delicious with pumpkin? Here are 15 of my favorite pumpkin recipes:
This post may contain affiliate links. Please read our disclosure policy.