Yes, you can freeze butter! In fact, it's a great way to store it for longer periods of time and make sure it stays fresh. Here's what you need to know about freezing butter.
If you recently went to Costco and snagged a killer deal on butter, chances are you need to store some of it for an extended period of time. Luckily, your freezer is just the tool for the job. You can easily freeze both salted and unsalted butter, considerably extending its shelf life in the process. Here's how to do it:
How to Freeze Butter
First, it's important to wrap each stick of butter tightly in plastic wrap or aluminum foil. This will protect it from freezer burn, which is when food gets dried out and loses its flavor in the freezer. If you're freezing a stick of butter without the paper wrap, you can wrap it in a double layer of plastic wrap or foil to make sure it's extra secure.
Once the butter is wrapped, you can place it in a freezer-safe container or a plastic freezer bag. Make sure to label the container or bag with the date so you know how long it's been in the freezer. We recommend using the date it needs to be used by on the label.
For the most part, you can also freeze spreadable butter products. However, you can't freeze them in their original containers because they will crack in the freezer. So first transfer the butter from the original container to a freezer-safe container. Then label the container with the date your butter needs to be used by, and place in the freezer.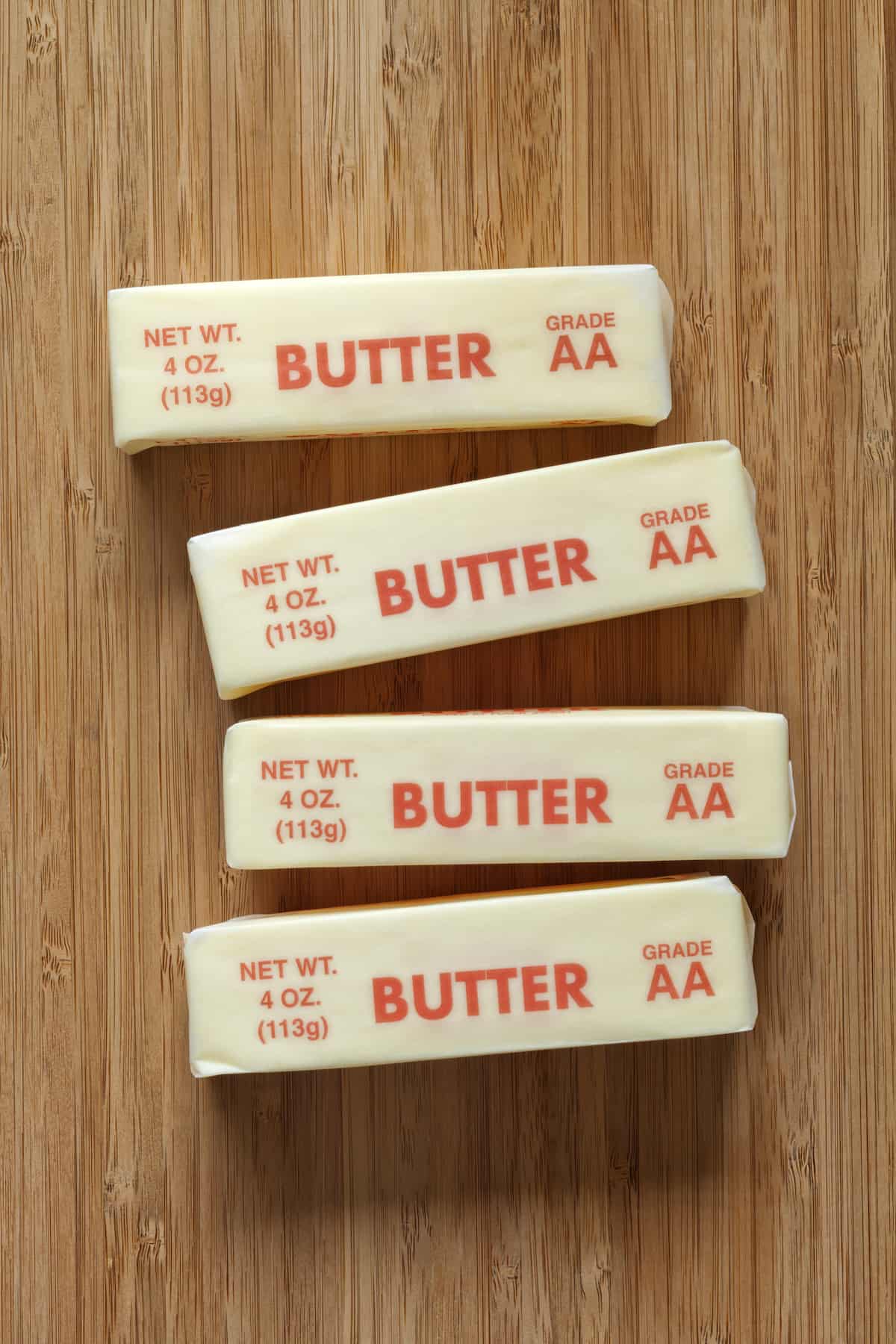 How Long Will Butter Keep in the Freezer?
Properly frozen butter will keep in the freezer for up to 4 months. If you store it for longer than this amount of time it will start to lose its flavor and may even start to pick up flavors from other items in your freezer. Once thawed, you should use your butter within 30 days.
Thawing Frozen Butter
When you're ready to use the frozen butter, simply remove it from the freezer and let it thaw in the refrigerator. It will take several hours for the butter to thaw, so plan accordingly. If you need to use the butter sooner, you can let it sit at room temperature for a couple of hours
Need it even quicker? A grater may be just the thing. Simply grate the frozen butter using the large holes on a box grater or your food processor grating attachment. Then let the grated sit at room temperature for a few minutes. The smaller pieces of butter will thaw much more quickly.
We don't recommend attempting to thaw frozen butter in the microwave because usually, it will just melt.
One thing to keep in mind is that the texture of the butter may change a bit after being frozen. It may be a bit crumbly when you first take it out of the freezer, but it will still work just fine for baking or cooking.
12 Recipes That Use Butter
One of the best things about butter? You can use it in so many ways! This flexible ingredient can be used in a wide variety of savory and sweet recipes. Here are 12 of my favorites: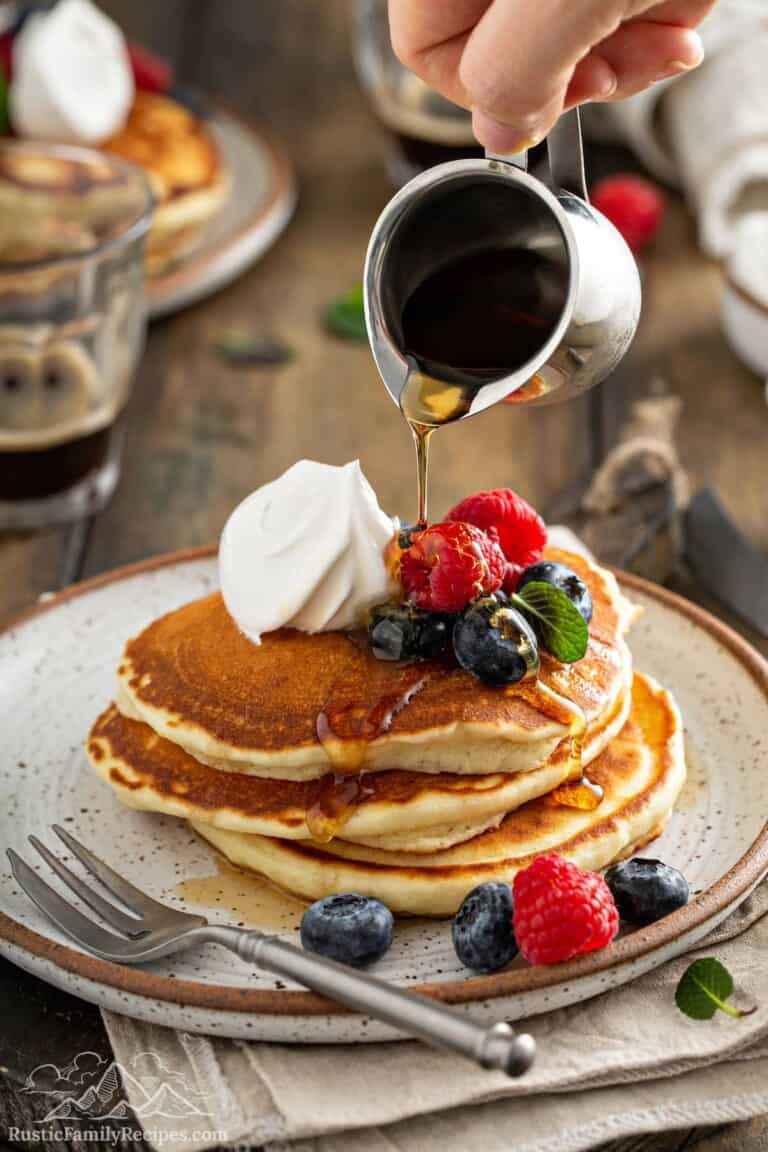 Fluffy Pancakes Recipe
These old-fashioned pancakes might be the best ones you ever try! Light and fluffy, these are your favorite diner-style pancakes made right at home. Stack them high and add your favorite toppings!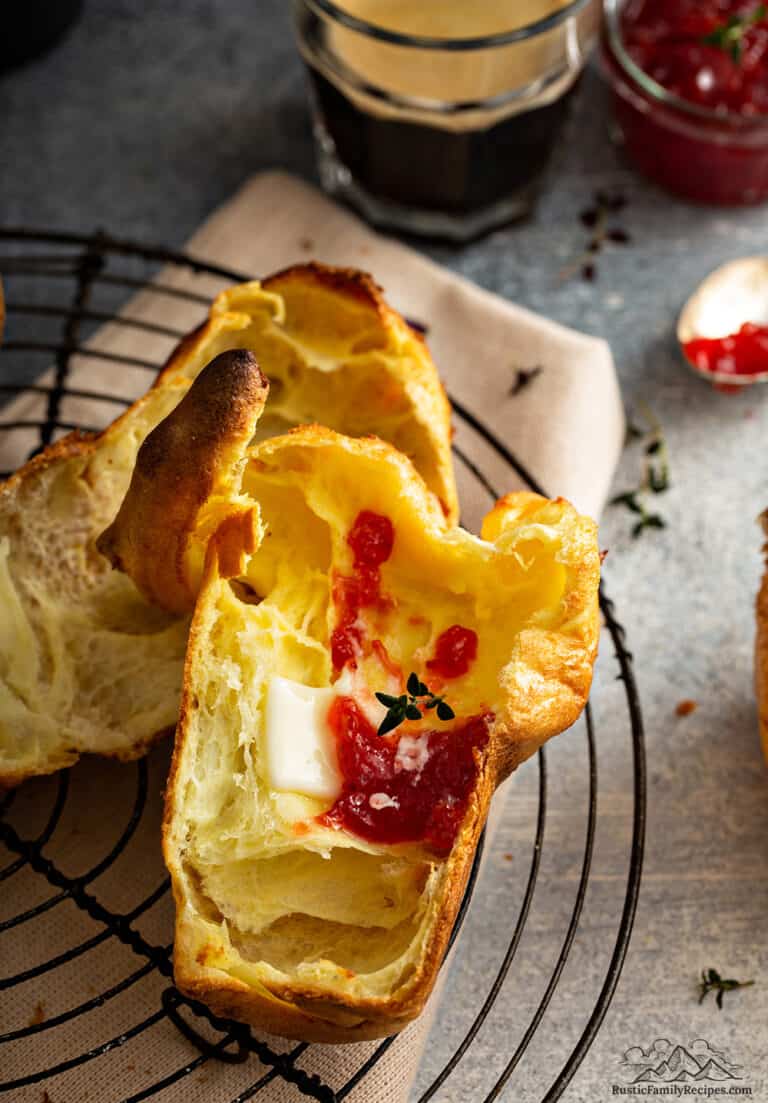 Easy Popovers Recipe
I make popovers at least once a week. They are so easy to make that you'll be doing it too! For years this has been my go-to popovers recipe.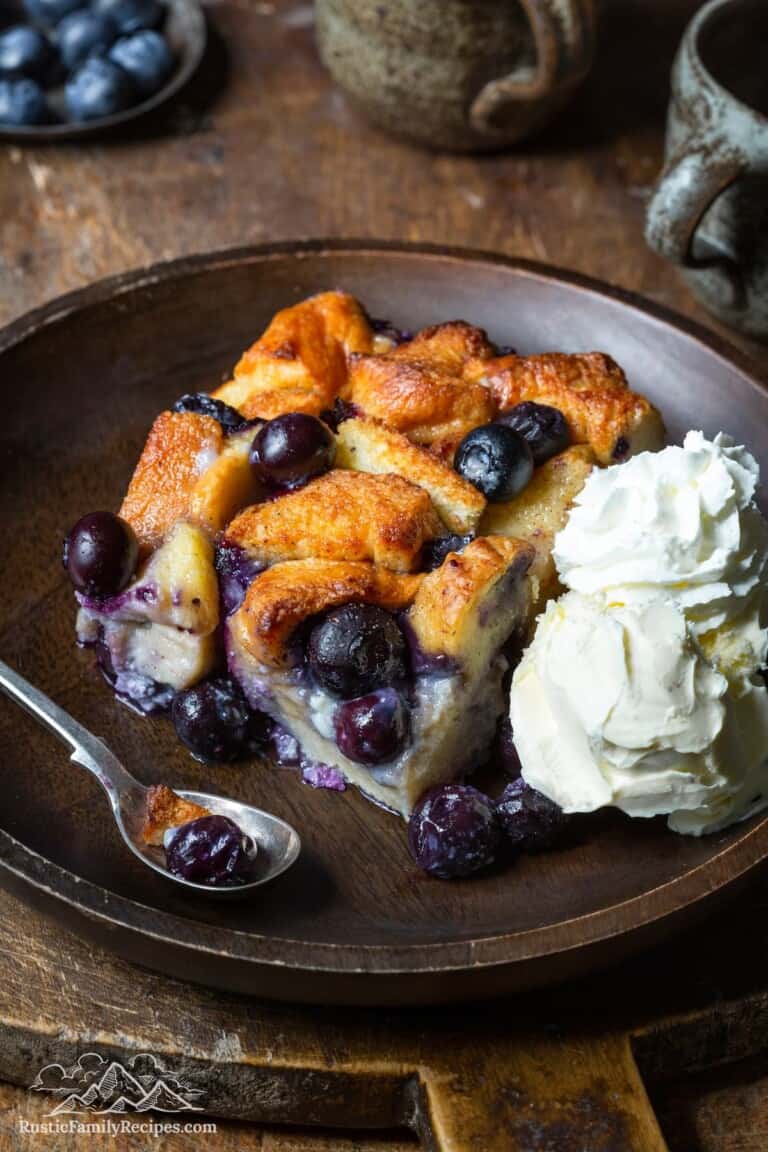 Blueberry Bread Pudding
This easy blueberry bread pudding recipe is made with fresh berries, brioche, and a handful of other ingredients. It's a cozy weekend breakfast idea or a decadent dessert, especially if you serve it with vanilla ice cream and whipped cream!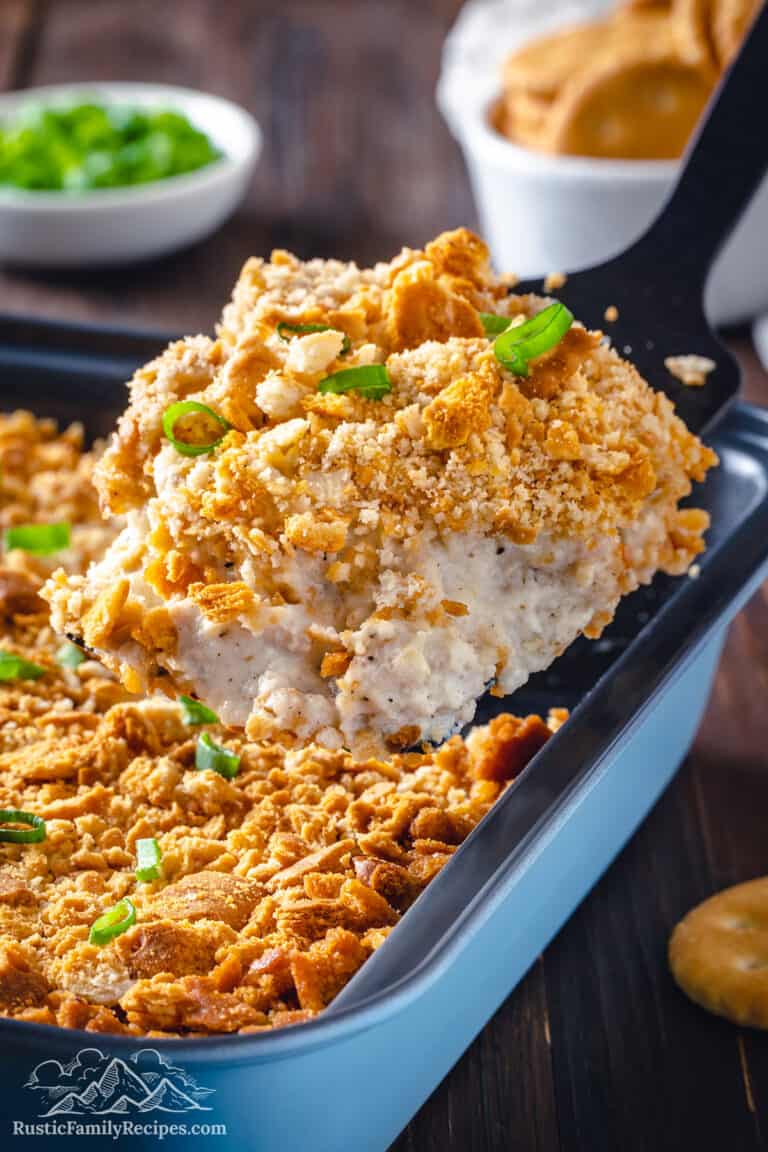 Million Dollar Chicken Casserole
This Million Dollar Chicken Casserole recipe is pure comfort food. Turn tender shredded chicken thigh meat into a creamy, cheesy chicken casserole topped with crushed Ritz crackers.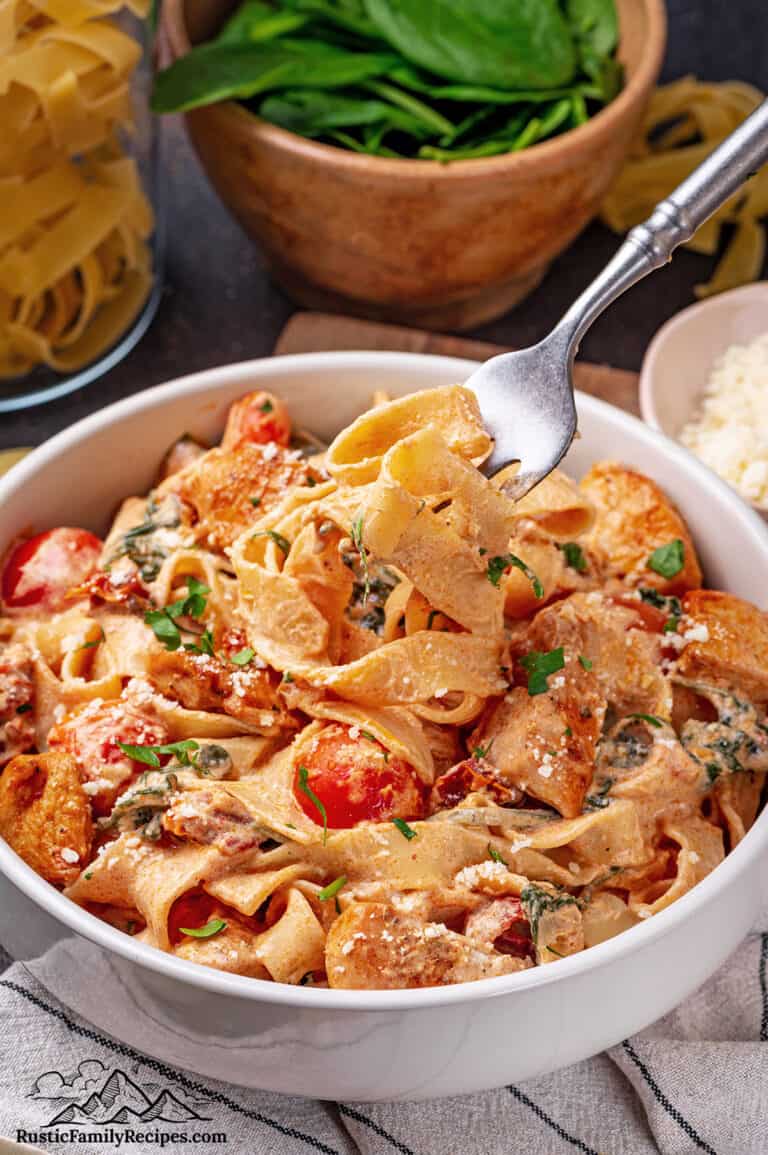 Tuscan Chicken Pasta
This easy Tuscan chicken pasta recipe is full of hearty chicken, tomatoes, and baby spinach. Serve it with plenty of shredded parmesan cheese on top.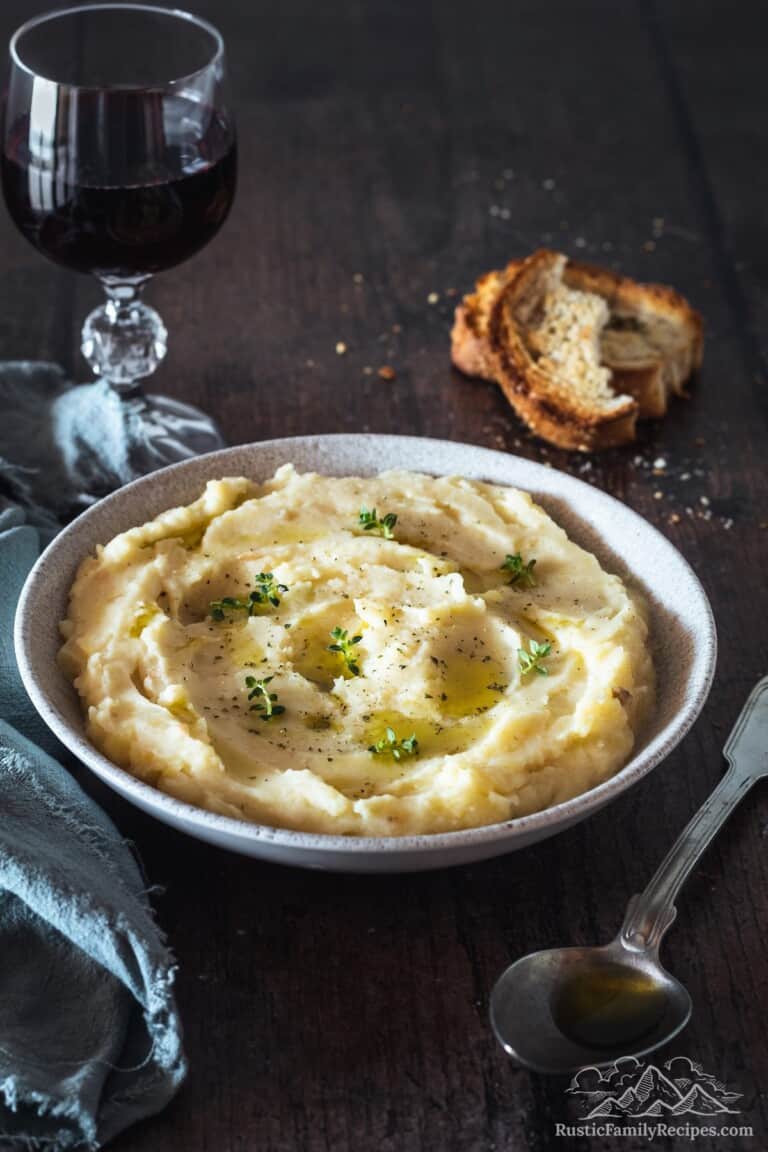 Creamy Homemade Mashed Potatoes
This easy Mashed Potatoes recipe is about as simple as it gets. No complicated steps and you'll only need a handful of ingredients.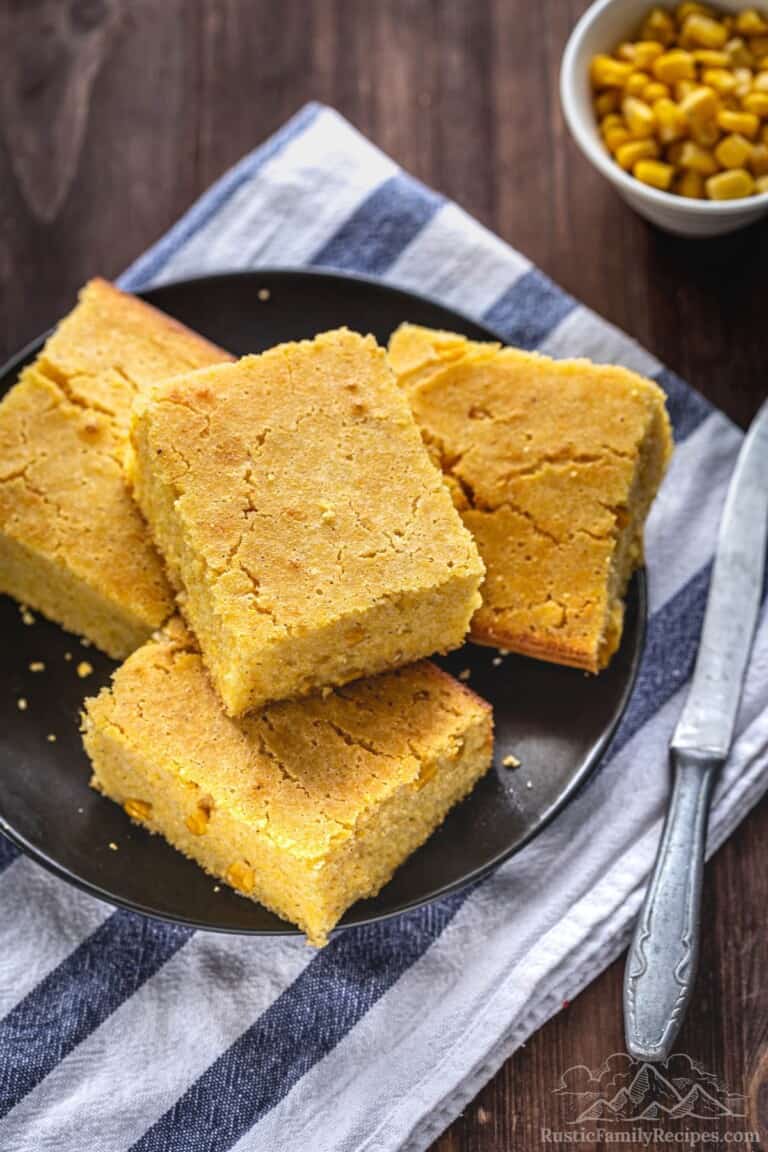 Old Fashioned Cornbread with Cheddar Cheese
A soft, fluffy cornbread with fresh kernels and sharp cheddar cheese. Serve with chili or a summer barbecue!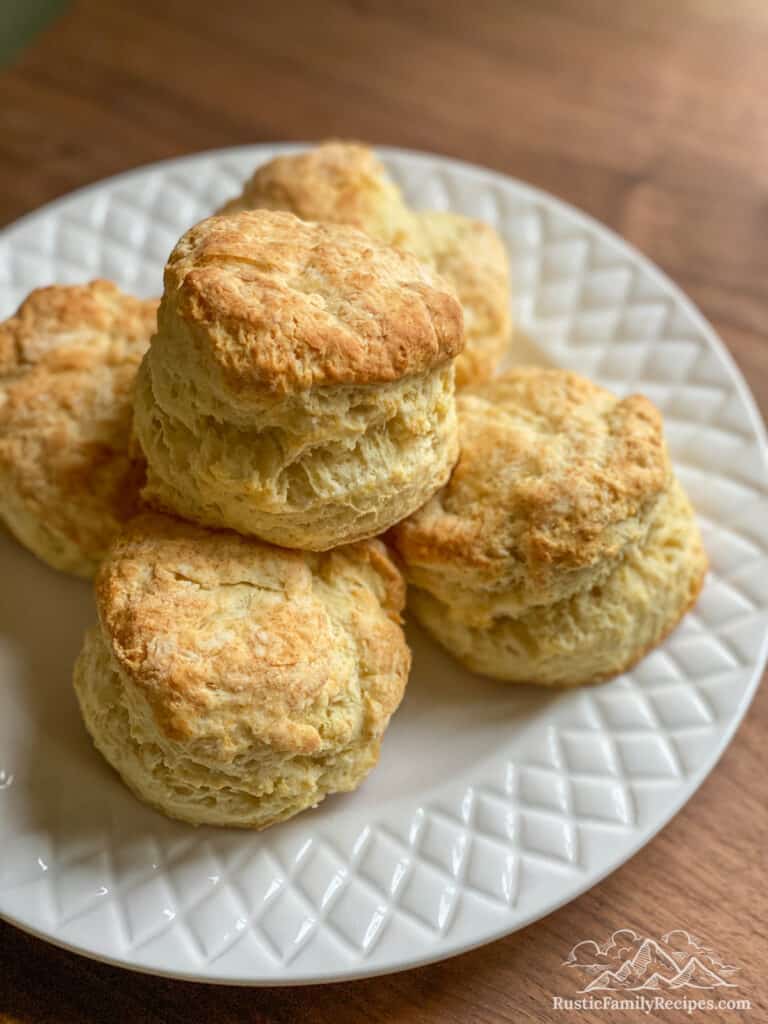 The Best Buttermilk Biscuits
These easy buttermilk biscuits are my family's absolute favorite. Tall and tender with the perfect crumb, these classic baking powder biscuits can be enjoyed in tons of ways!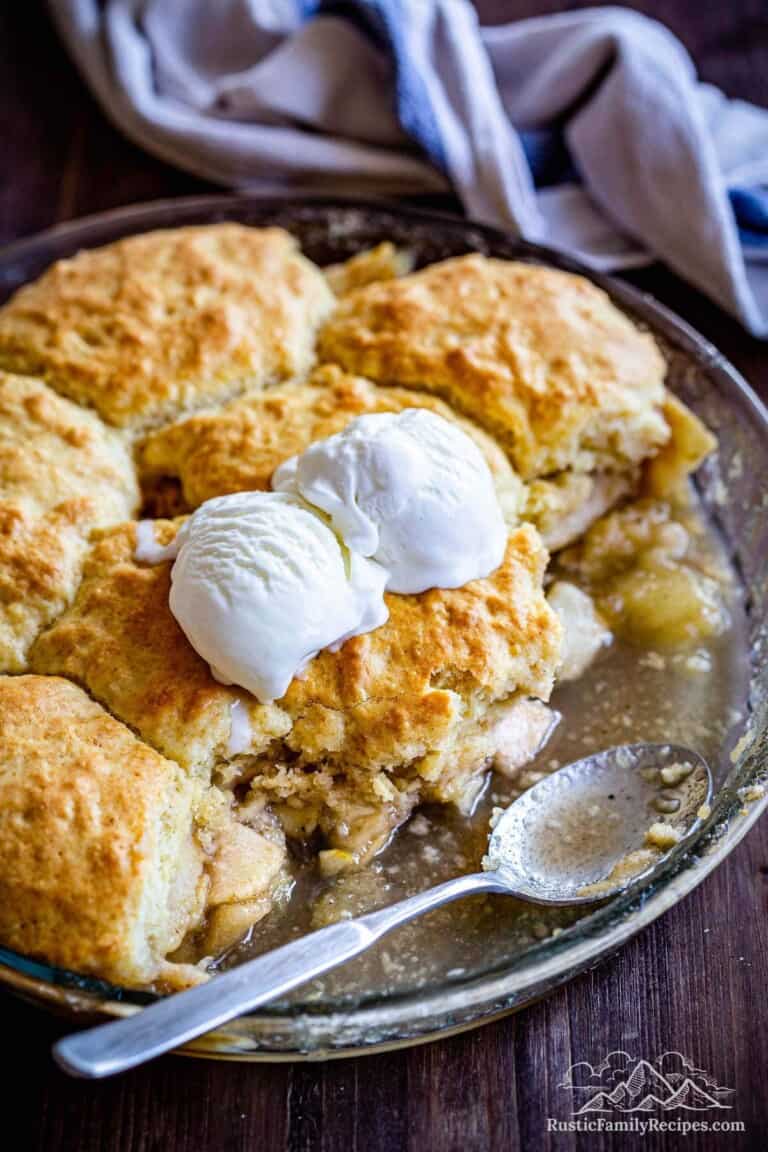 Old Fashioned Apple Cobbler
With warm apple slices and a biscuity topping, this Apple Cobbler recipe is one of my favorite autumn baking traditions. It also happens to be the recipe that made my husband fall in love with me over two decades ago!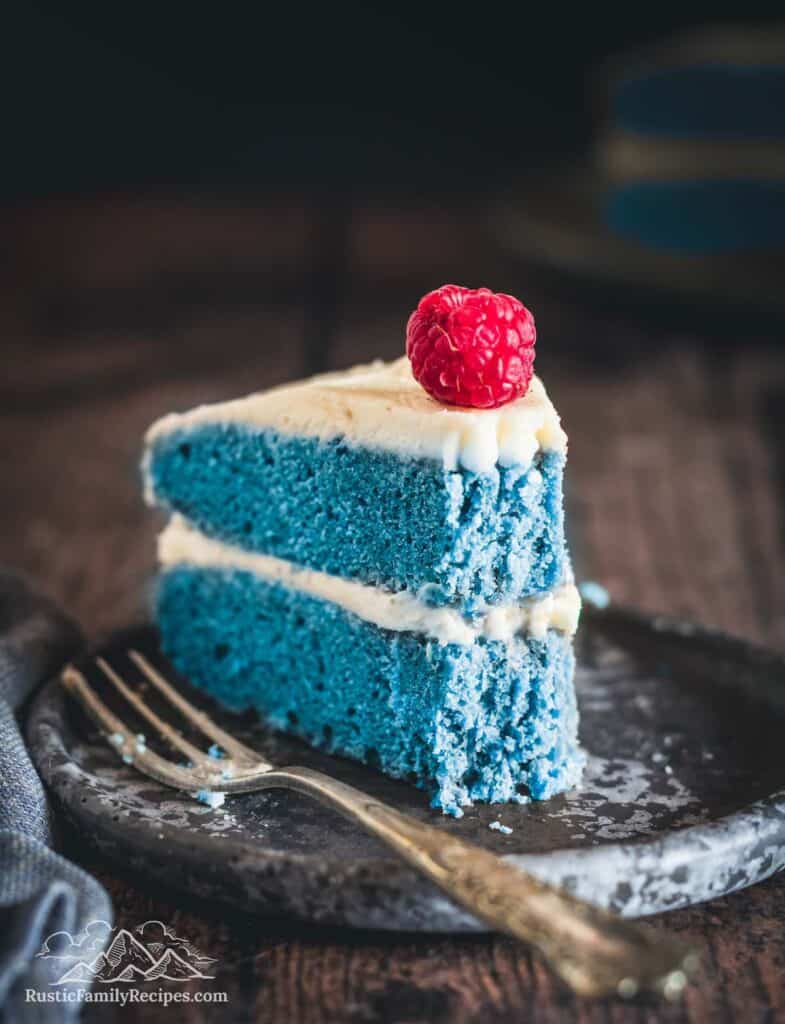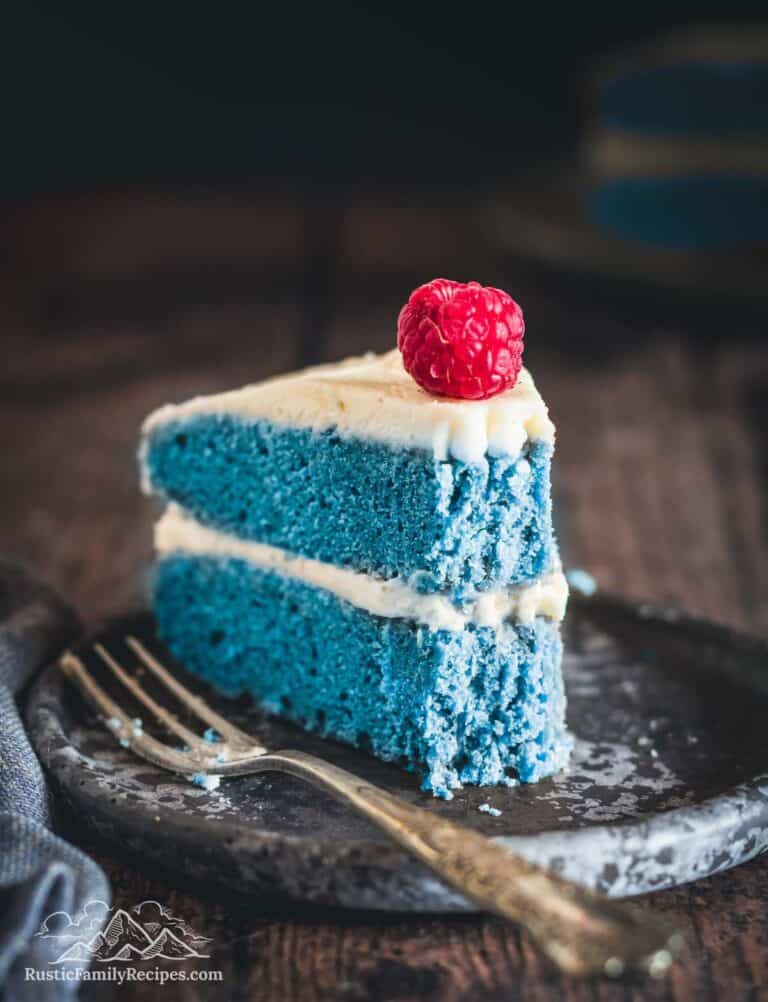 Naked Blue Velvet Cake
This easy blue velvet cake is made with butterfly pea powder, also known as blue matcha. It's an intensely blue cake lightly covered with a simple vanilla frosting and decorated with fresh berries.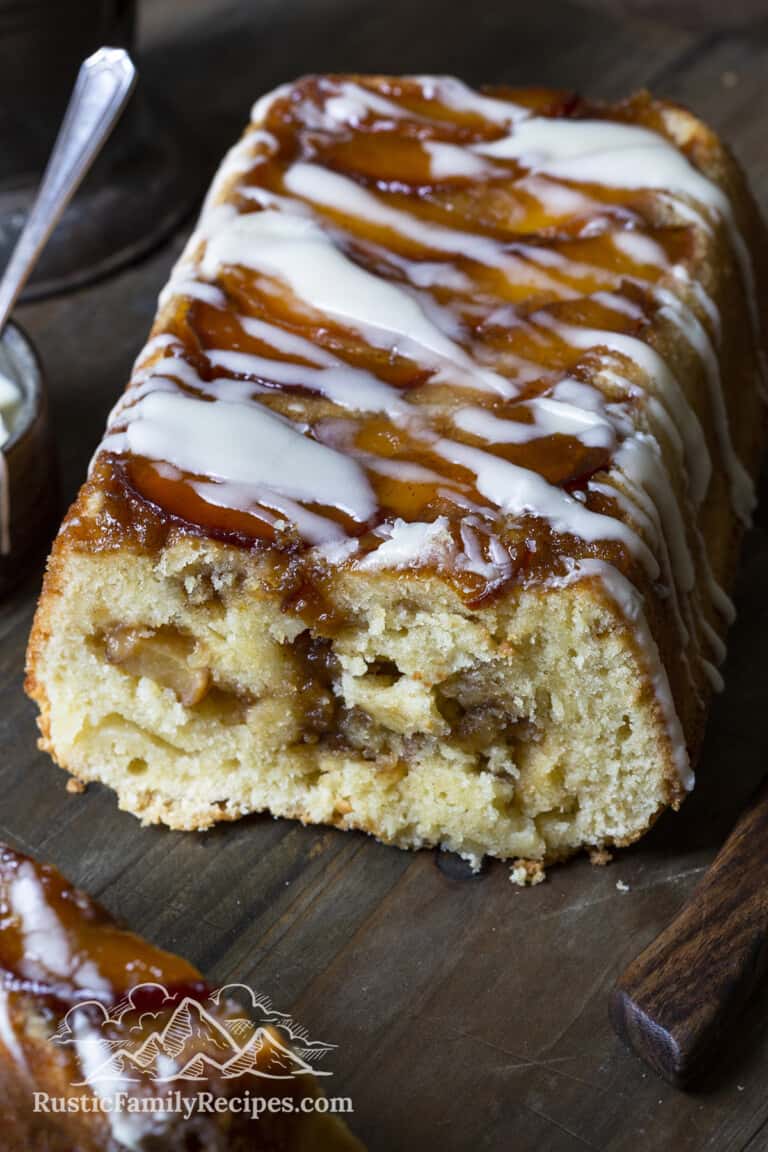 Peach Cobbler Pound Cake
This peach cobbler pound cake is studded with diced fresh peaches and is topped with peach slices smothered in cinnamon brown sugar. The entire thing is finished off with a drizzle of maple icing!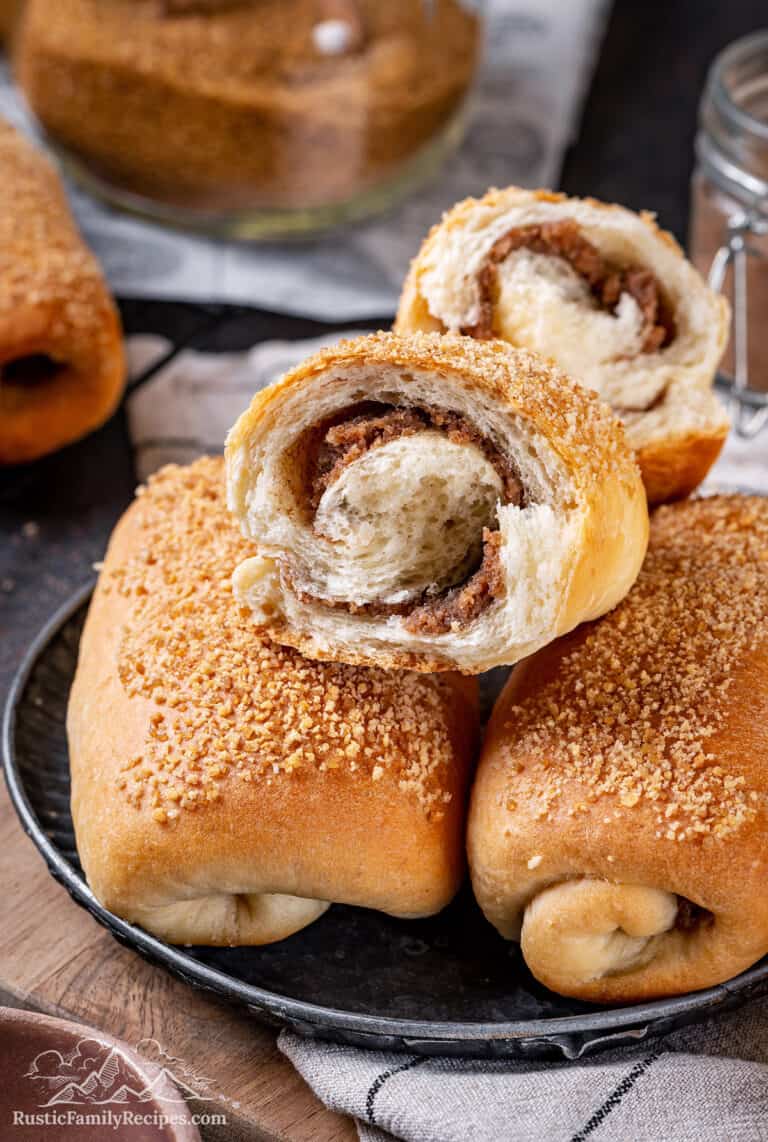 Señorita Bread
This easy señorita bread recipe makes fluffy rolls filled with a brown sugar swirl and finished with a crunchy cinnamon sugar topping. This Filipino-Spanish bread is soft and super satisfying with a hot cup of coffee in the morning.
This post may contain affiliate links. Please read our disclosure policy.