Wondering if chocolate has caffeine? Find out how much caffeine is in dark, milk and white chocolate. We'll also discover how much caffeine is in hot chocolate!
Yes, Chocolate Does Have Caffeine
Chocolate does contain caffeine, although the amount can vary depending on the type and quantity of chocolate. Dark chocolate generally contains more caffeine than milk chocolate because it has a higher percentage of cocoa solids. However, the caffeine content in chocolate is typically lower compared to coffee or tea.
How Much Caffeine Does Chocolate Have?
That depends on what kind of chocolate you are eating and what the percentage of cacao solids is. Overall, here is a general guideline:
Dark chocolate. On average, a 1-ounce serving of dark chocolate contains about 12 milligrams of caffeine
Milk chocolate. A 1-ounce serving has around 9 milligrams.
White chocolate. This kind of chocolate does not contain any caffeine because all the cacao solids have been removed. White chocolate is made only from cocoa butter, sugar, and milk solids.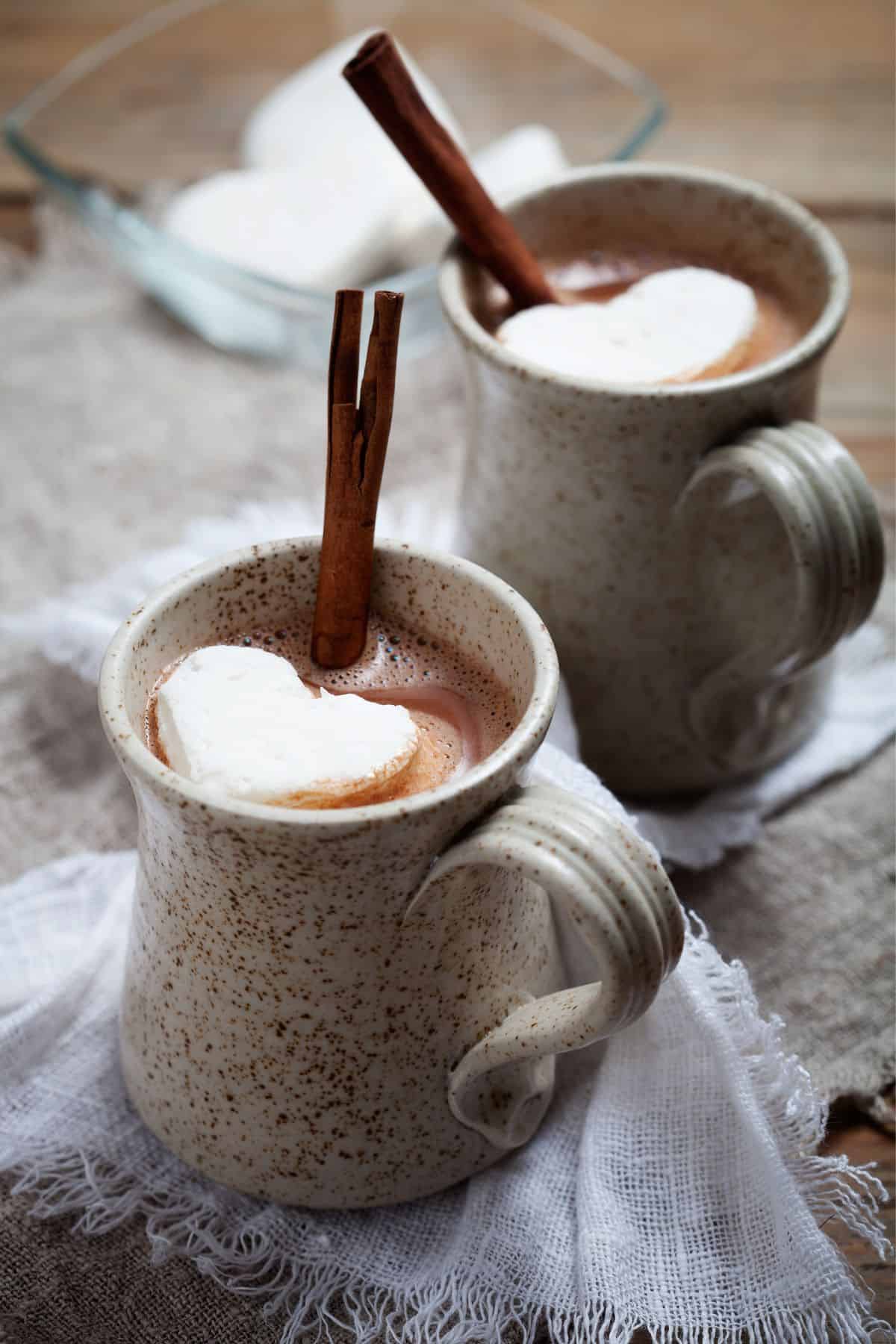 What About Hot Chocolate?
In its traditional form, hot chocolate made from cocoa powder or chocolate does contain a small amount of caffeine. However, the caffeine content in hot chocolate is generally much lower compared to other caffeinated beverages like coffee or tea.
The exact amount of caffeine can vary depending on the brand, type of chocolate used, and the specific recipe. On average, 1 cup of hot chocolate contains about 5mg of caffeine vs. 95mg in 1 cup of coffee.
If you're looking for a caffeine-free option, there are also decaffeinated hot chocolate mixes available on the market. It's always a good idea to check the packaging or consult the product information to get an idea of the caffeine content in the specific hot chocolate product you're using.
Recipes With Chocolate
Want to try some recipes featuring chocolate? Here some of are my favorites:
Sources: Healthline, WebMD
This post may contain affiliate links. Please read our disclosure policy.