If you're a fan of floral and sweet cocktails, you've probably come across crème de violette. This liqueur made from violet petals is a favorite among mixologists and cocktail enthusiasts alike, adding a unique flavor and beautiful hue to any drink.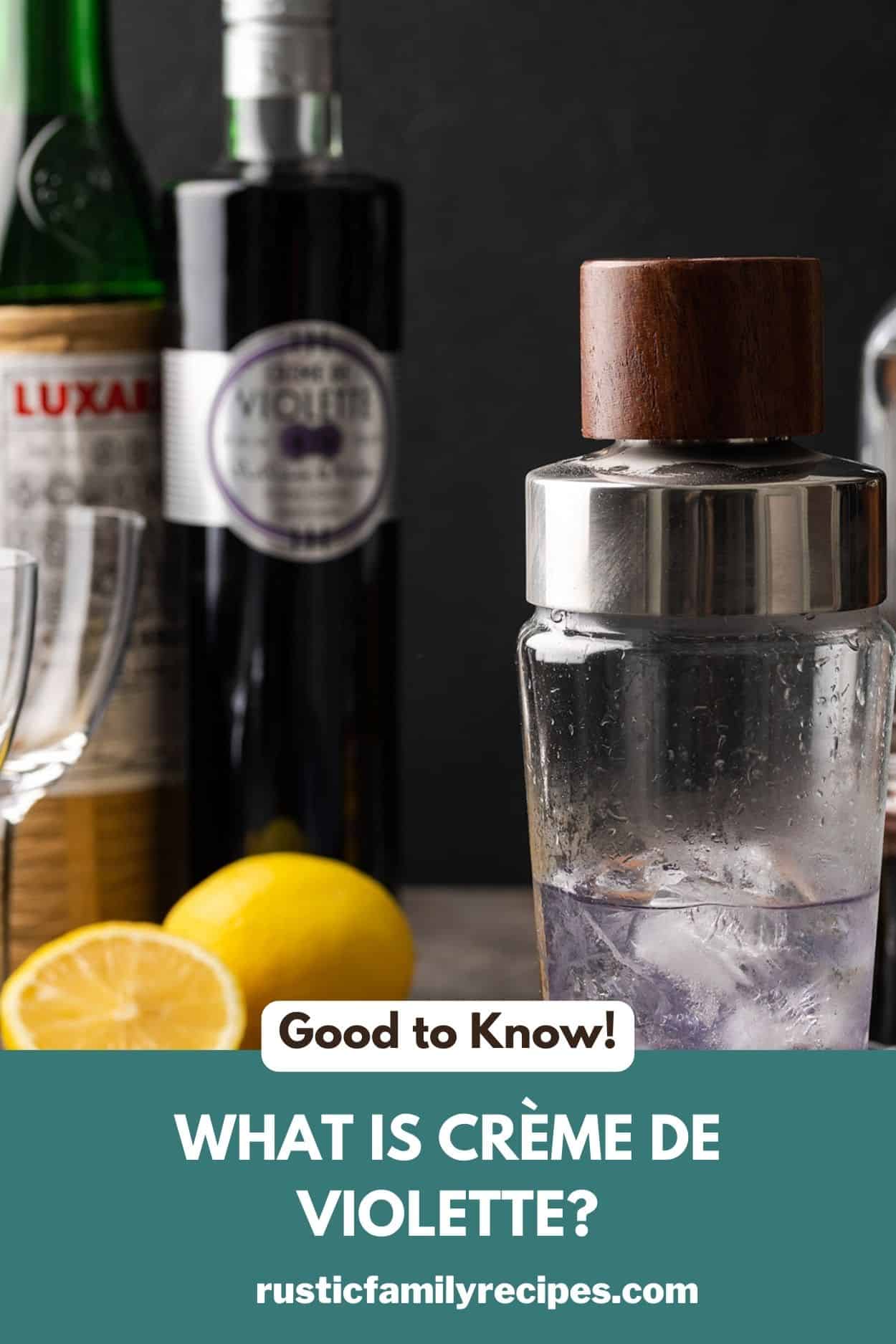 Crème de violette is a sweet and floral liqueur that has been used in cocktails for over a century. This vibrant purple-blue liqueur has a delicate and subtle flavor that adds a unique dimension to any drink. Today we'll explore the history and origin of crème de violette, how it's made, and some of the most popular cocktails that feature this delicious liqueur. Whether you're a seasoned cocktail enthusiast or a curious beginner, it is a versatile and exciting ingredient to experiment with.
What Is Crème de Violette?
Crème de violette is a sweet, floral liqueur that's made from the petals of violet flowers. The liqueur has a deep blue-purple color and a distinct floral aroma and flavor. It's an ingredient in the Aviation cocktail and can also be used in a variety of other drinks, from simple spritzers to complex and layered cocktails.
Where Does it Come From?
Crème de violette has been around for a long time, with roots in Europe dating back to the 19th century. At that time, it was common for liqueurs to be made from various fruits, herbs, and flowers, and the violet flower was a popular ingredient in many of these liqueurs.
The process of making this floral liqueur involves steeping the petals of the violet flower in a neutral spirit, such as vodka, for several days to extract the flavor and color. The resulting infusion is then mixed with sugar to create a sweet liqueur that is both fragrant and flavorful.
While crème de violette was initially popular in France, it quickly spread to other parts of Europe and eventually made its way to the United States. In the early 20th century, it became a key ingredient in a number of classic cocktails, including the Aviation, which was created in 1916.
Crème de violette fell out of favor for a while, but it has recently made a comeback, thanks in part to the cocktail revival of the past few years. Bartenders and home mixologists alike have rediscovered the beauty and versatility of this lovely liqueur.
This post may contain affiliate links. Please read our disclosure policy.