Wondering if you can freeze buttermilk? If you have extra on hand and don't want to let it go to waste, here's how to properly freeze it for later.
What is Buttermilk Anyways?
Buttermilk is a type of fermented dairy product that is made from the liquid left behind after churning butter from cream. It is typically made from cow's milk and has a slightly sour, tangy flavor due to the fermentation process. It is lower in fat compared to regular milk because the fat content has been removed to make butter. This is where the name comes from – buttermilk is the "milk" leftover when you remove the fat to make butter.
Buttermilk is a popular ingredient in many types of baked goods, as it adds moisture and tenderness to the finished product. It is also often used as a marinade for meat, as the acidity helps to tenderize the meat and give it a more flavorful taste. You can also use it to make dressings like a ranch buttermilk salad dressing.
Can You Freeze Buttermilk?
Yes, you can freeze buttermilk! However, it's important to note that the consistency of the buttermilk may change slightly after freezing and thawing. Therefore, thawed buttermilk is best for baking recipes and not recommended for recipes that would depend on the texture of the buttermilk (like a salad dressing).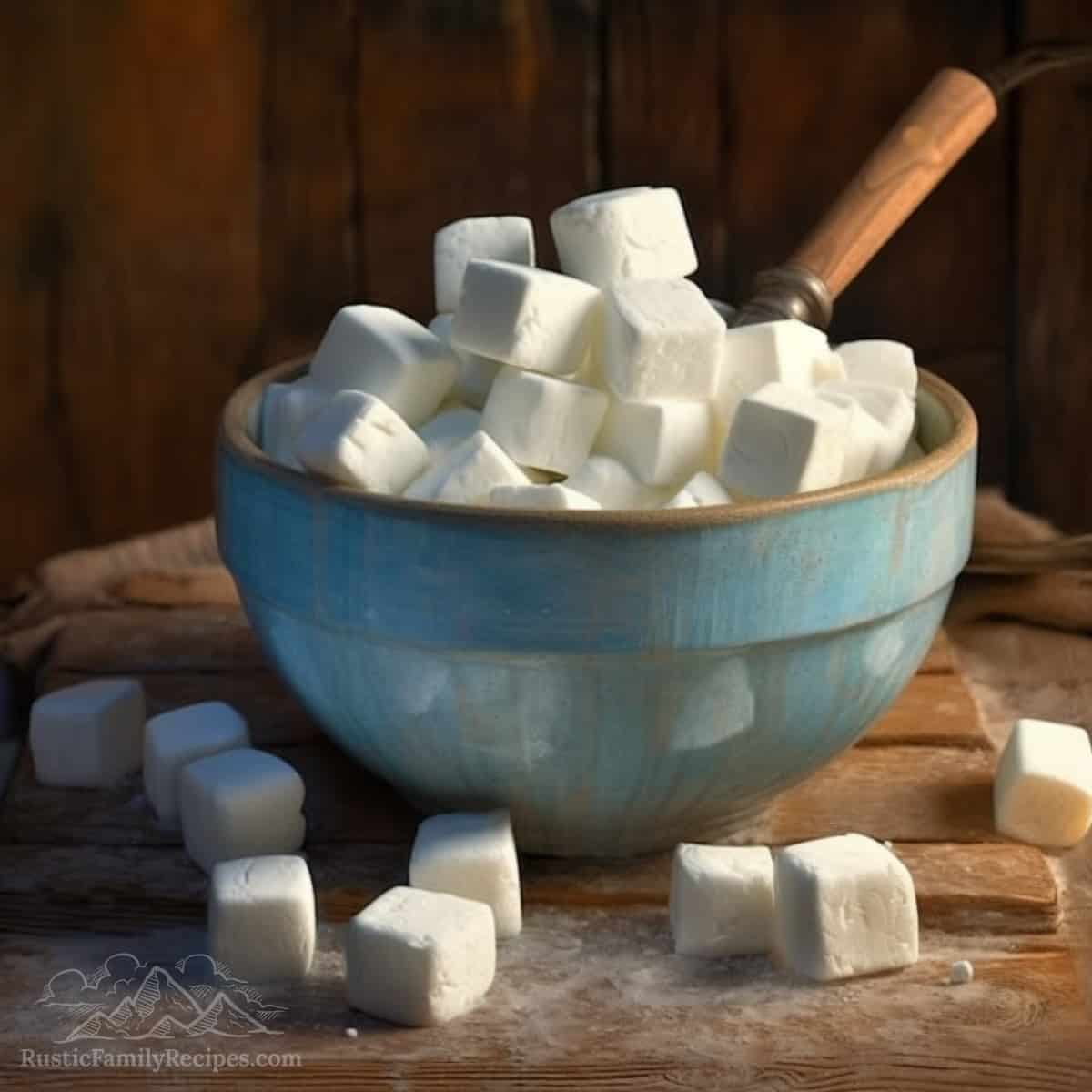 How to Freeze Buttermilk
To freeze buttermilk start by transferring it to an airtight, freezer-safe container with a tight-fitting lid. Make sure to leave about an inch of headspace at the top of the container to allow for expansion as the buttermilk freezes.
I prefer to freeze buttermilk in ice cube trays, that way I can easily defrost only the amount I need later on. Ice cube tray sizes vary, but a standard tray usually makes cubes that hold one ounce in each well, which is the same as 2 tablespoons.
It is important to measure how much liquid your ice cube tray well hold. This way you can easily measure out how much buttermilk you need and only defrost that amount. For example, if I needed 1/4 cup of buttermilk I would defrost 2 cubes of frozen buttermilk (2 tablespoons x 2 cubes = 4 tablespoons = 1/4 cup.) Here is a handy chart with tablespoons to cups conversions.
Next, label the container with the date and the contents, and place it in the freezer. Buttermilk will last for about 3 months in the freezer, but it's best to use it within the first month or two for the best quality.
Thawing Frozen Buttermilk
When you're ready to use the frozen buttermilk, transfer it to the refrigerator to thaw overnight. One thing to keep in mind is that buttermilk can separate when it is frozen and thawed. This is normal and does not affect the quality or taste of the buttermilk. Simply give it a good stir before using it in your recipe.
14 Recipes That Use Buttermilk
Do you have frozen buttermilk that you'd like to use up? Here are some of my favorite recipes that use buttermilk: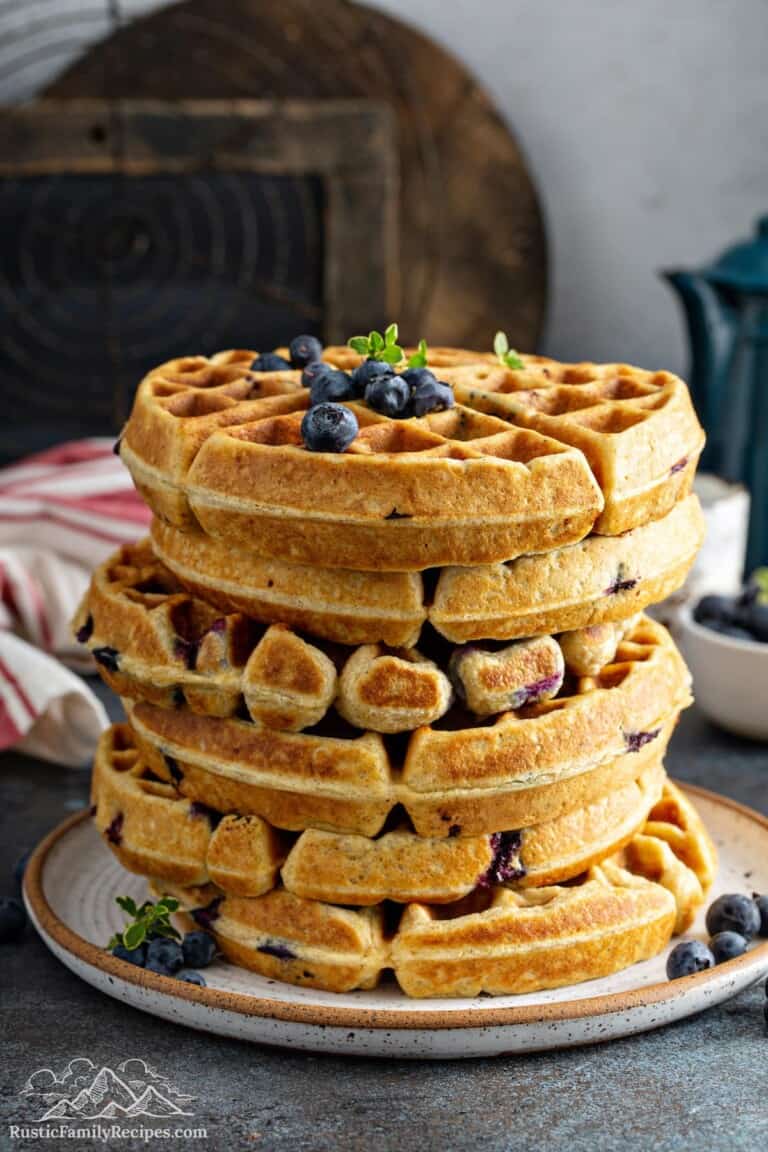 Blueberry Buttermilk Waffles
These blueberry buttermilk waffles are extra fluffy and bursting with juicy blueberries. Serve with a drizzle of maple syrup, a dollop of whipped cream, and more fresh blueberries for an extra special breakfast treat!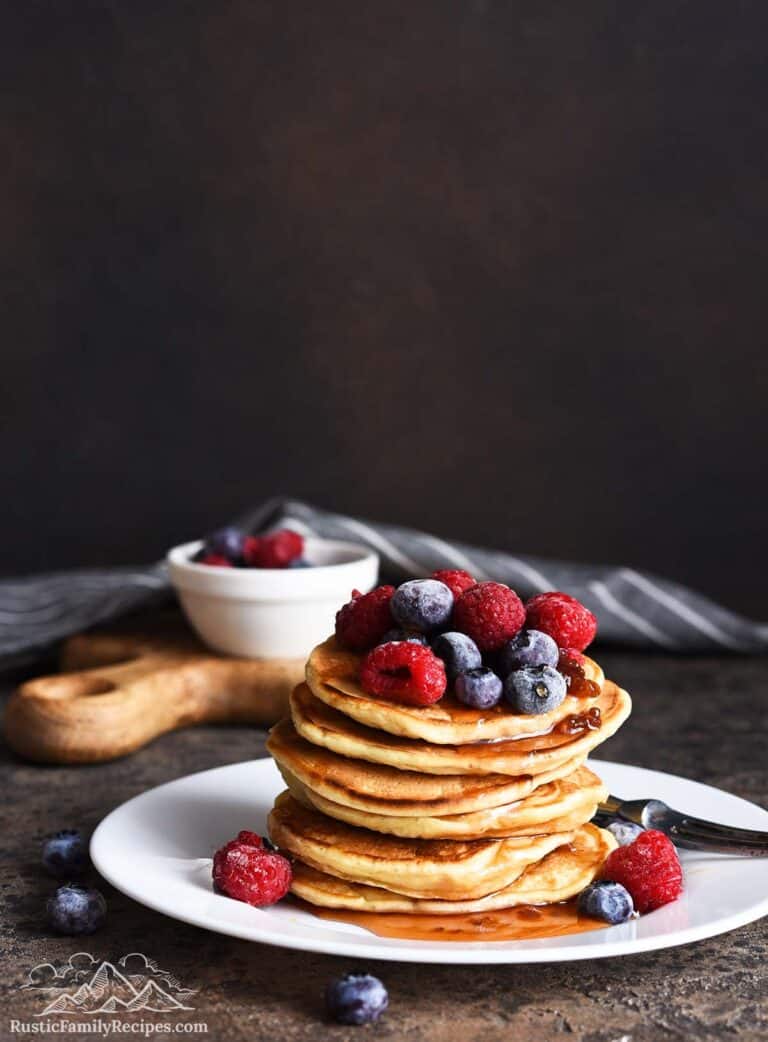 Simple Buttermilk Pancakes
This easy pancake recipe makes a small batch of fluffy buttermilk pancakes. They are reminiscent of the golden pancakes you'll find at a roadside diner. Top them with fruit, add a generous drizzle of maple syrup and dig in!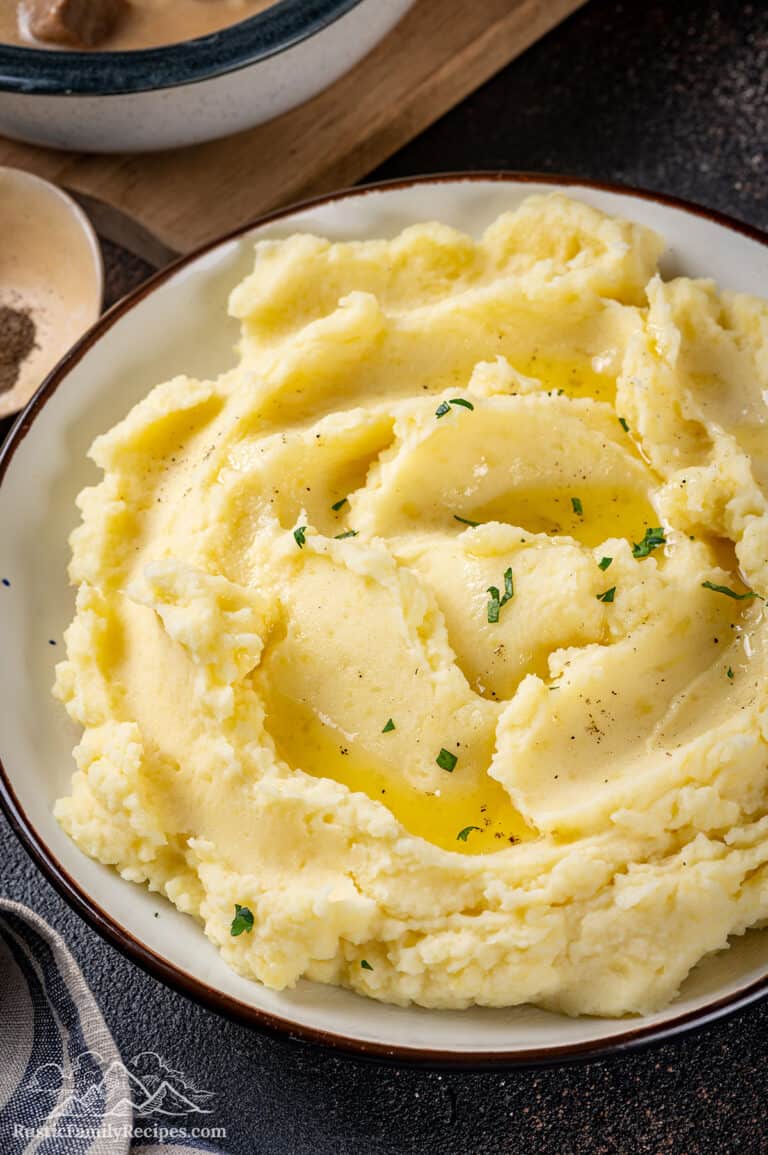 Buttermilk Mashed Potatoes
This simple buttermilk mashed potatoes recipe makes creamy, tangy mashed potatoes in less than 30 minutes.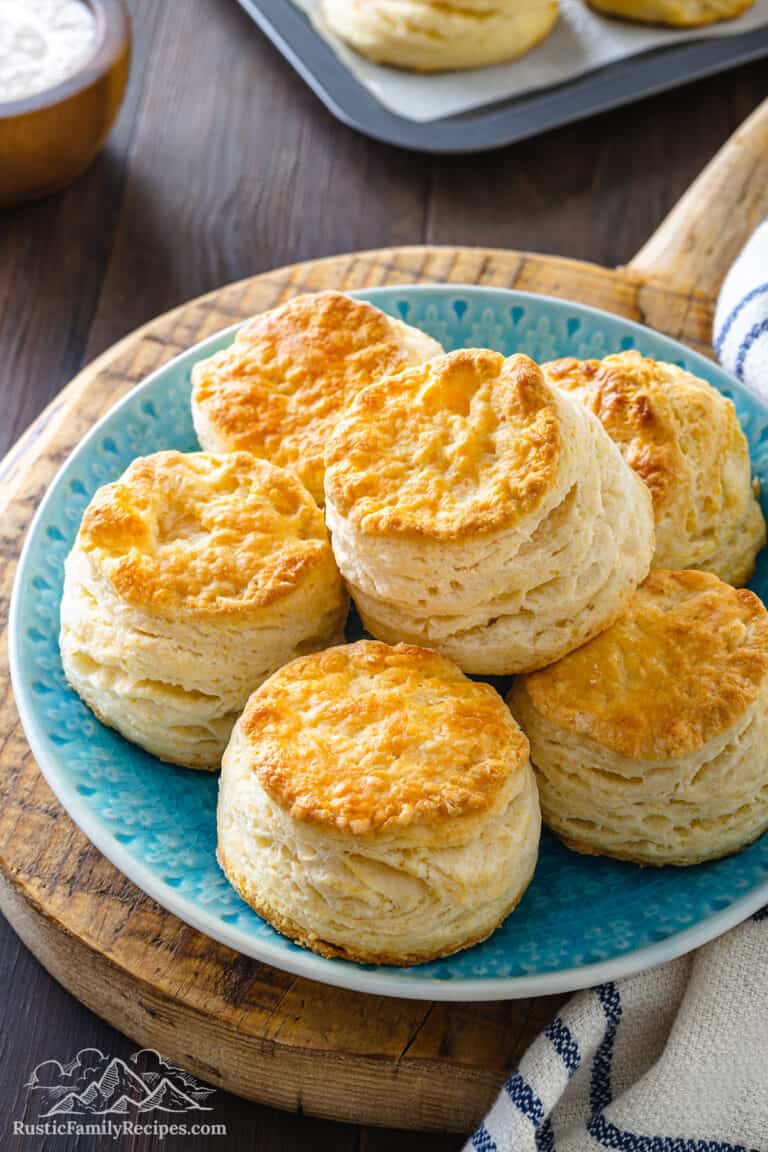 Cathead Biscuits
This easy Cathead Biscuits recipe makes buttery, flaky, huge buttermilk biscuits. They are a wonderfully versatile addition to anyone's baking recipe box and there are so many ways to enjoy them!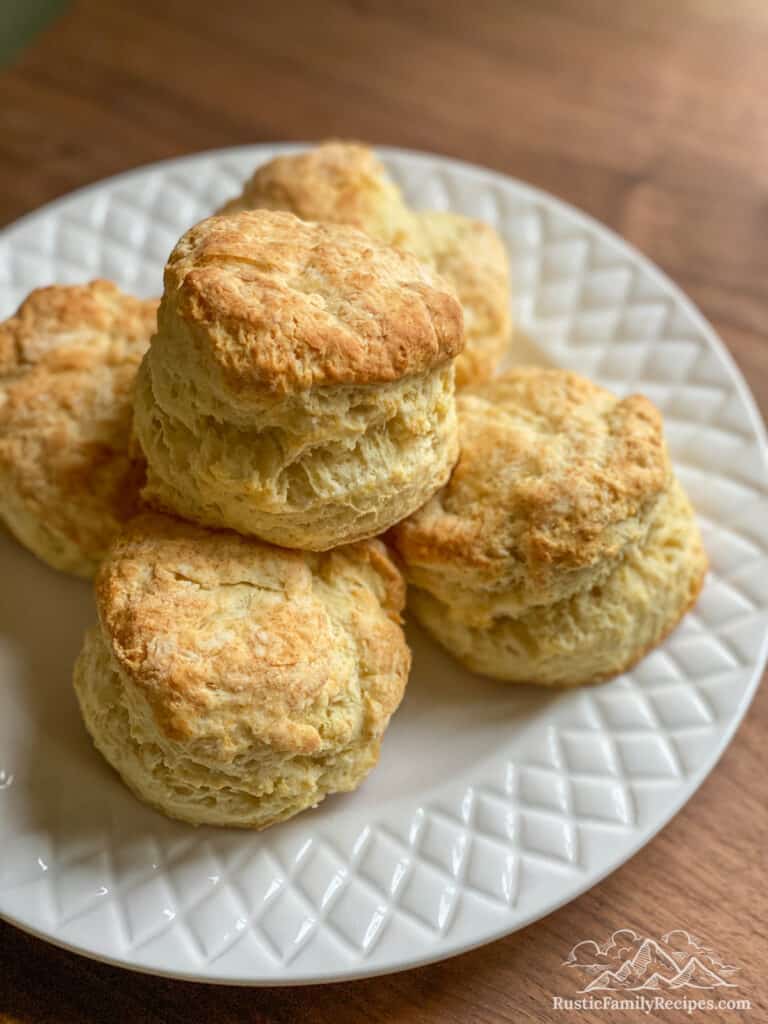 The Best Buttermilk Biscuits
These easy buttermilk biscuits are my family's absolute favorite. Tall and tender with the perfect crumb, these classic baking powder biscuits can be enjoyed in tons of ways!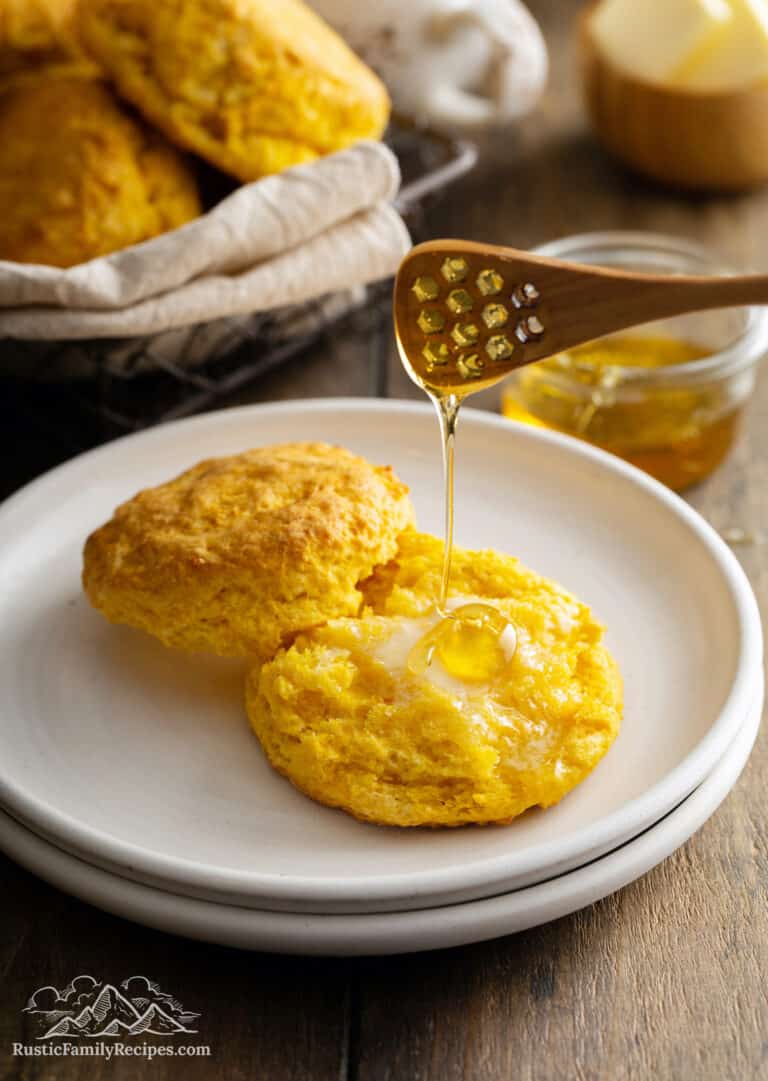 Sweet Potato Buttermilk Biscuits
These tender, flaky sweet potato biscuits are what dreams are made of. Whether you serve them with breakfast, lunch, or dinner, they're sure to be a hit!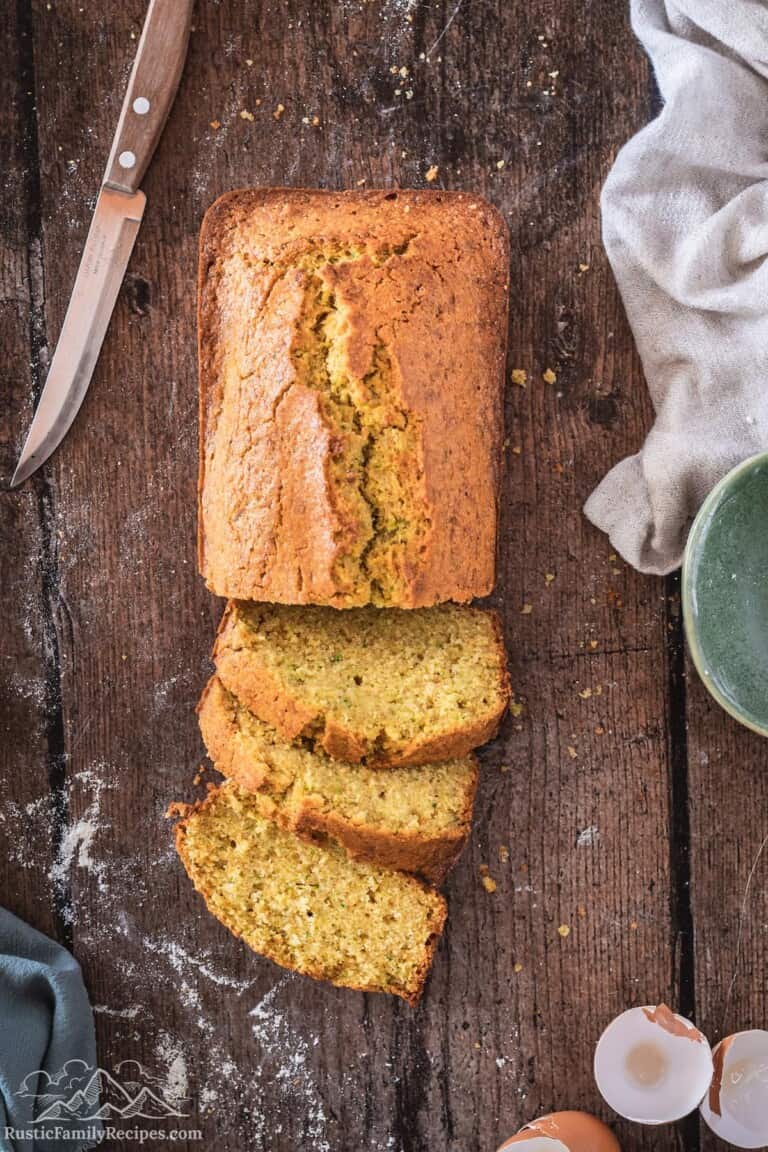 Buttermilk Zucchini Cornbread
A slightly sweet cornbread that's super easy to make and loaded with fresh zucchini. Serve slathered with butter or drizzled with honey!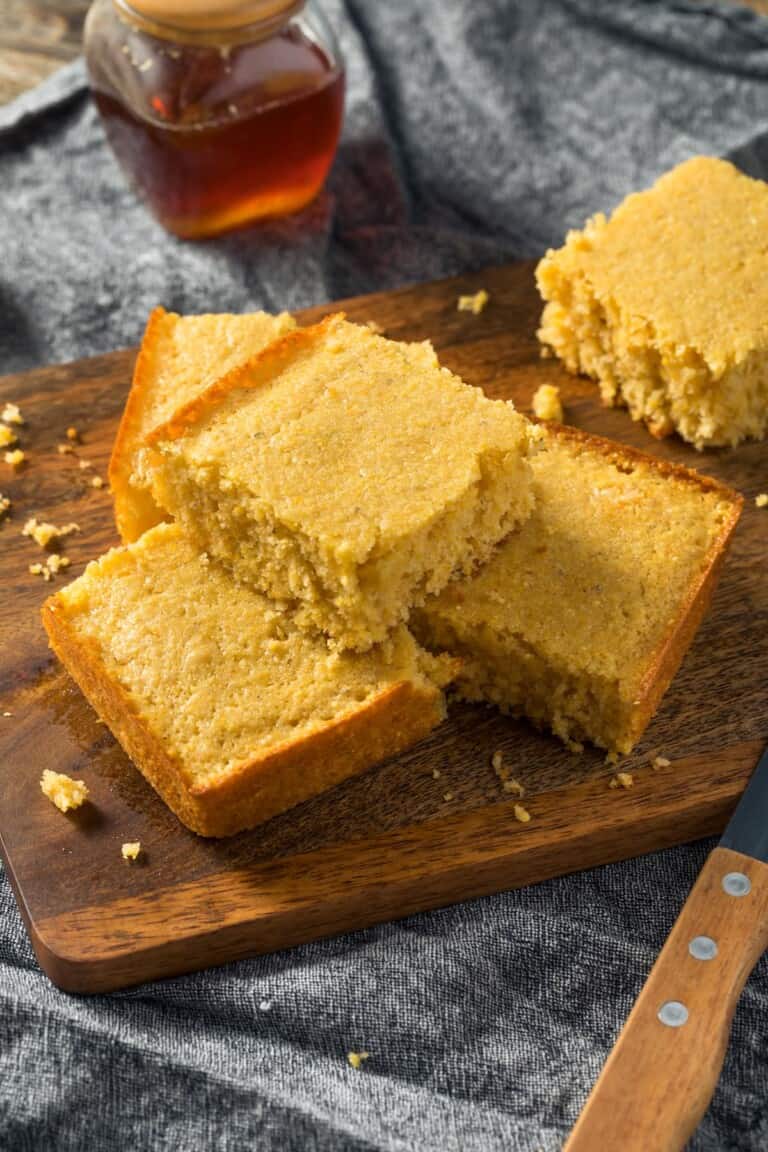 Sweet Buttermilk Cornbread
This sweet cornbread recipe is one of my favorite sides to serve with chilis, soups, and stews. It has a thin, slightly crunchy top and a tender interior. So good!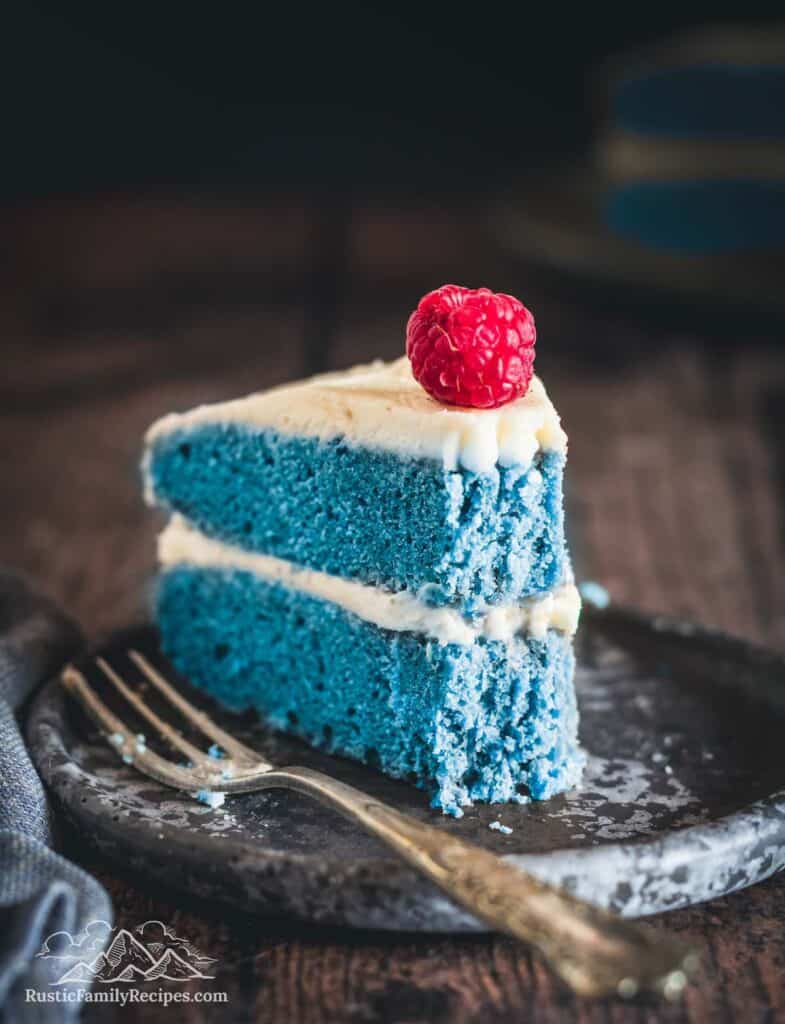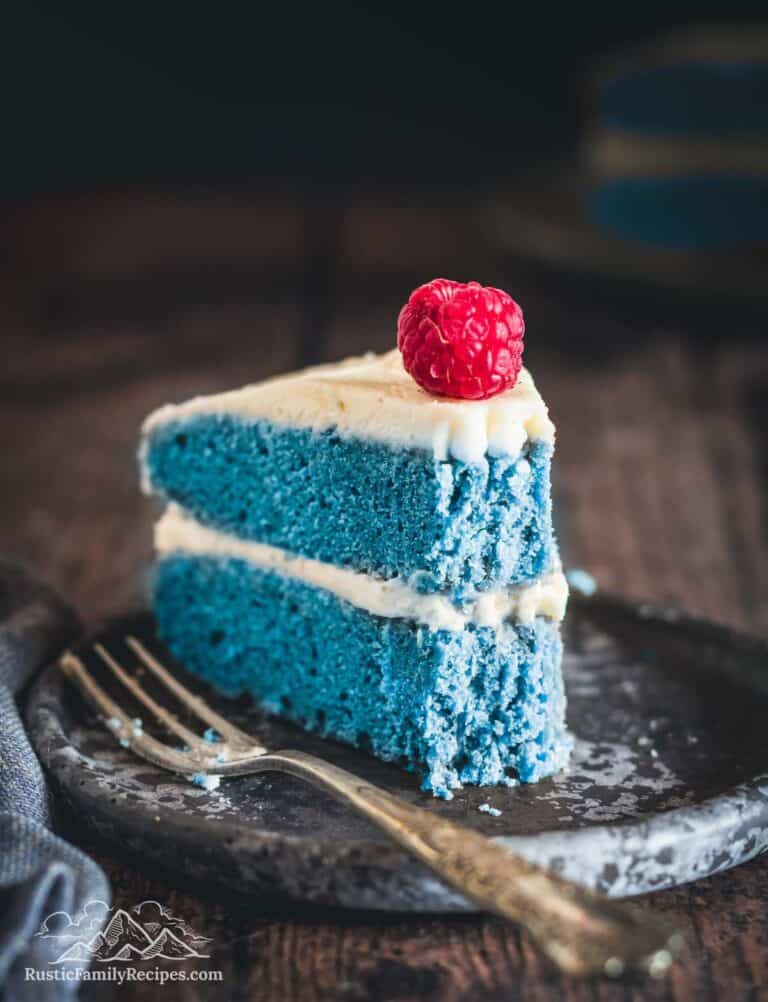 Naked Blue Velvet Cake
This easy blue velvet cake is made with butterfly pea powder, also known as blue matcha. It's an intensely blue cake lightly covered with a simple vanilla frosting and decorated with fresh berries.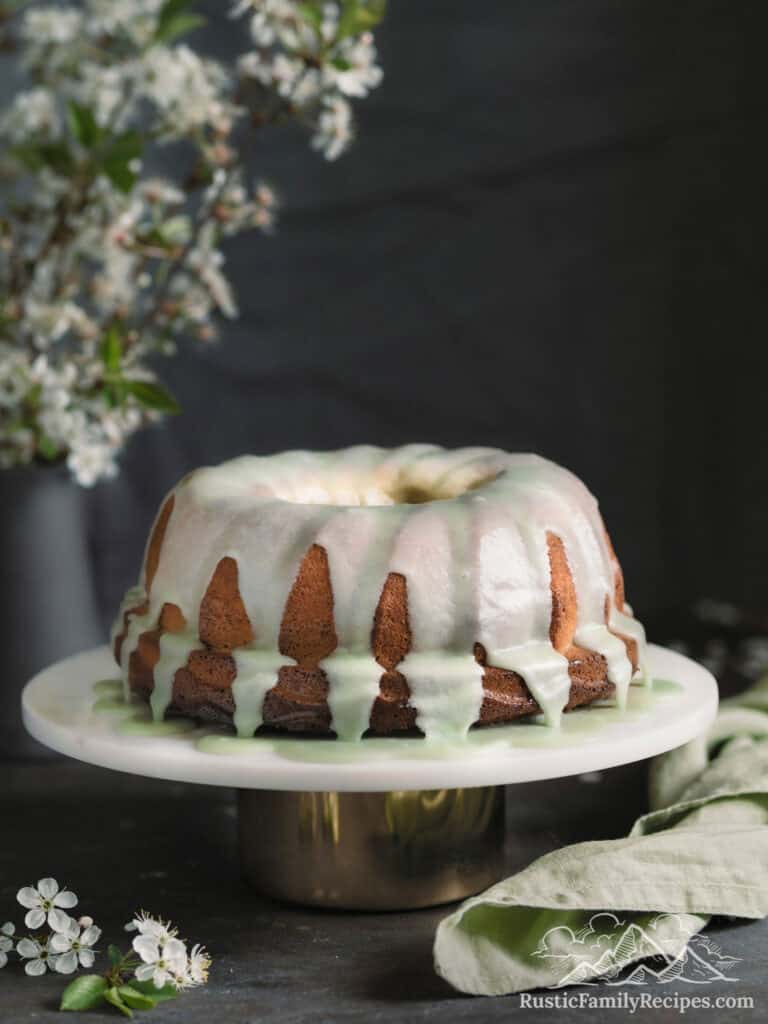 Lemon Bundt Cake with Matcha Glaze
This moist Lemon Bundt Cake has the most tender crumb and is bursting with bright lemon flavor. A vanilla-matcha glaze adds a touch of Spring color that almost makes this cake too pretty to eat! (Almost, this cake is really good.)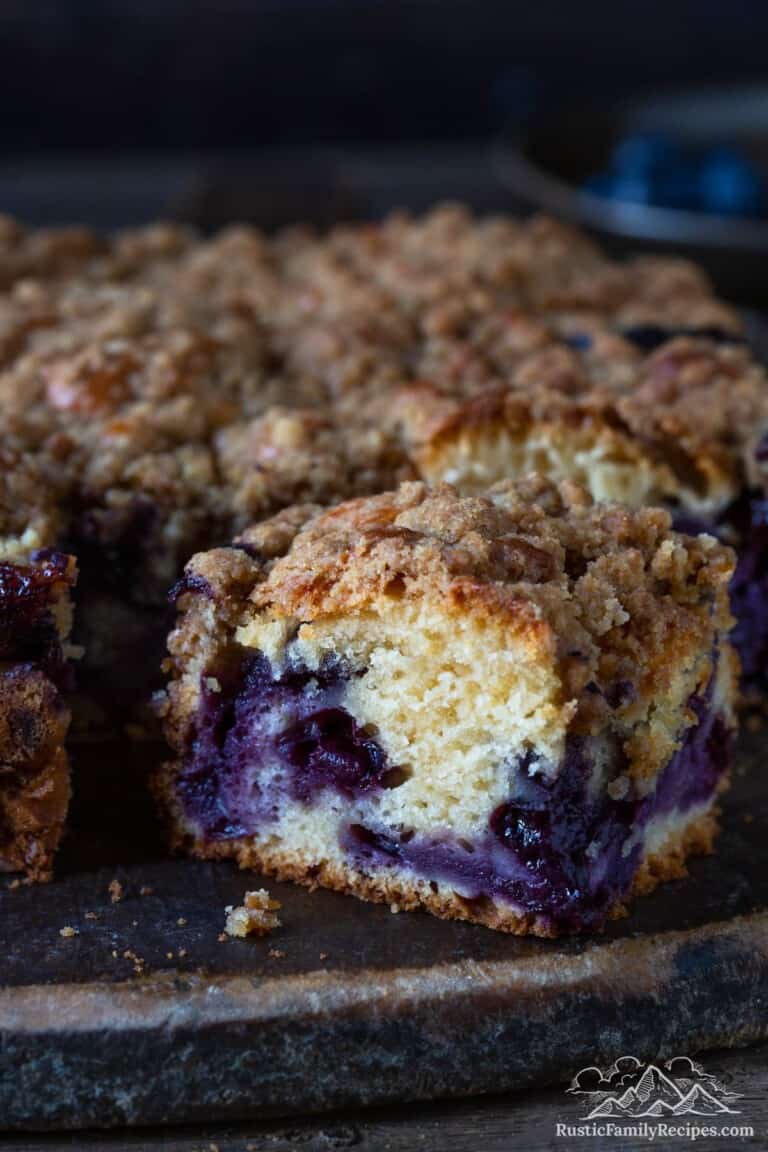 Blueberry Buckle
This old-fashioned Blueberry Buckle has all the delicious flavors of a giant blueberry muffin, bursting with fresh berries and topped with a buttery crumb. This is one of our favorite summertime desserts when blueberries are in season!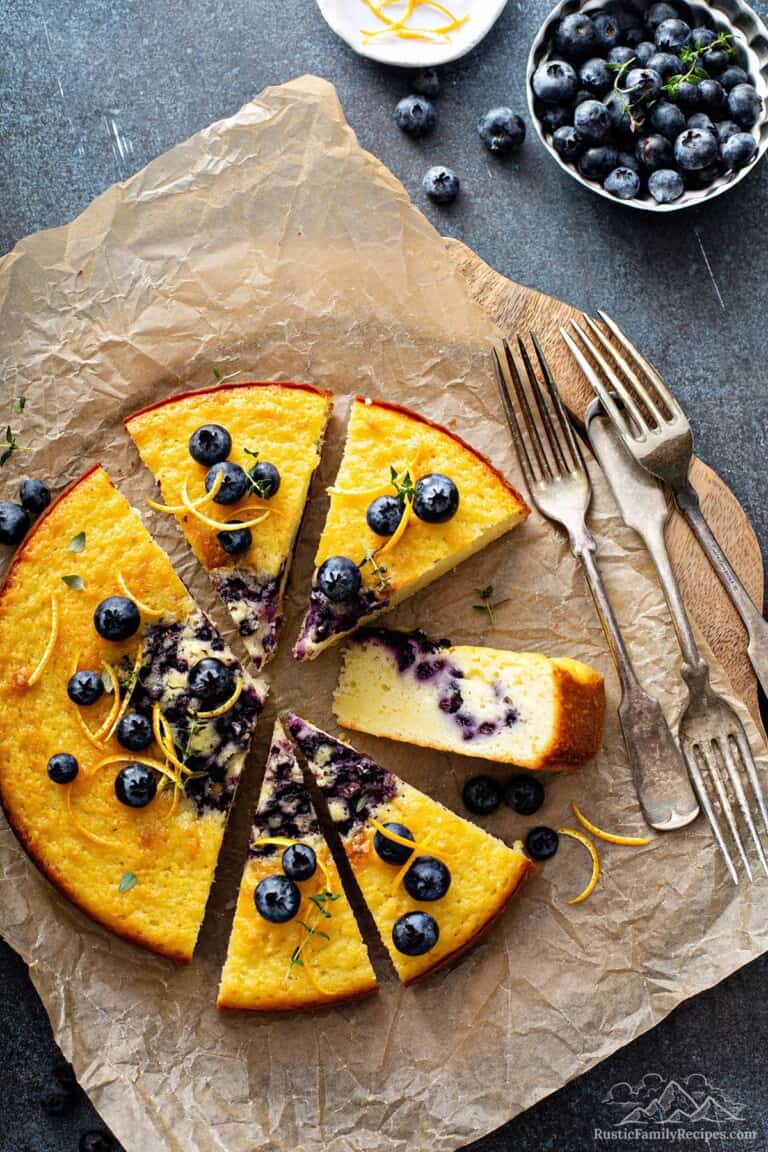 Whatever You've Got Blueberry Coffee Cake
This moist and tender Blueberry Coffee Cake is perfect with a hot cup of coffee or tea in the mornings. It's a flexible recipe too! In fact, this easy coffee cake can be made with buttermilk, yogurt, or sour cream.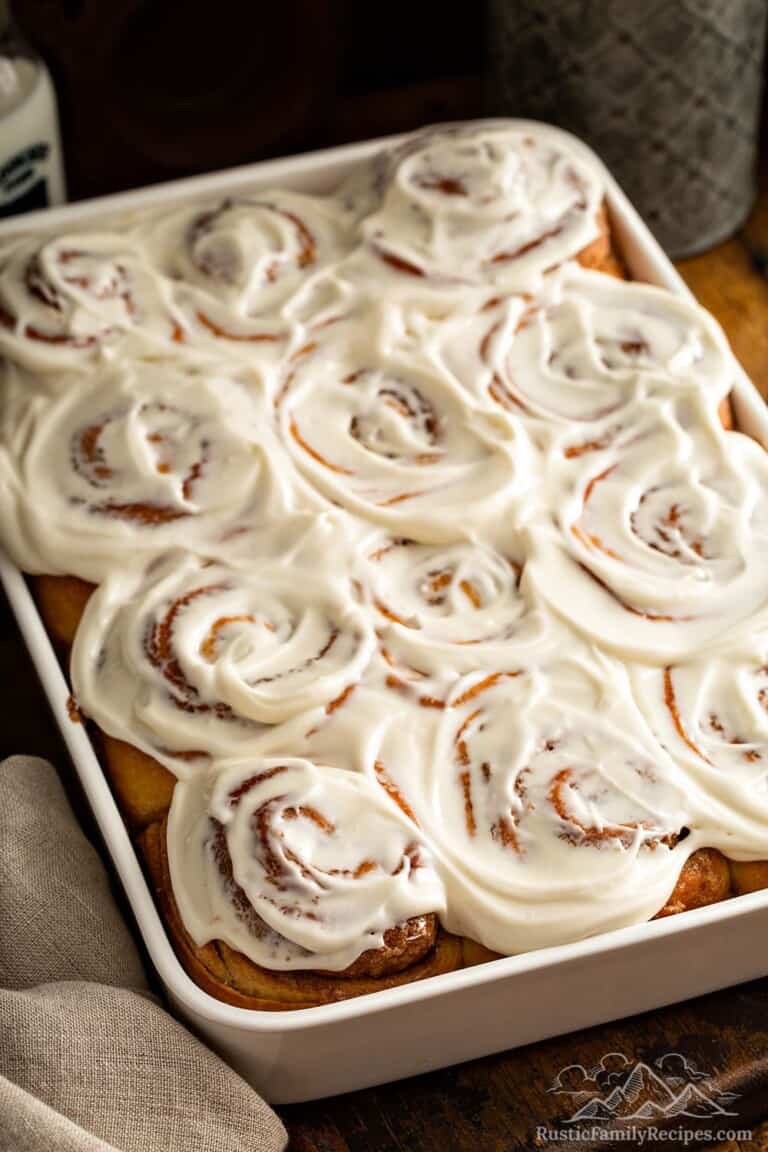 Homemade Cinnamon Rolls
These homemade cinnamon rolls are what comfort food dreams are made of. Fluffy, tender rolls are filled with cinnamon brown sugar, then topped with silky cream cheese frosting.
This post may contain affiliate links. Please read our disclosure policy.